GET THE VIBRO LIFTING TECHNOLOGY GUIDE
In the search for alternative ways to make foundation installations quieter, faster and easier, the vibro lifting technology has developed in leaps and bounds over the past decades. The ever-increasing demand for reducing the Levelised Cost of Energy and protecting the underwater wildlife, has triggered out of the box thinking for the foundation pile installation.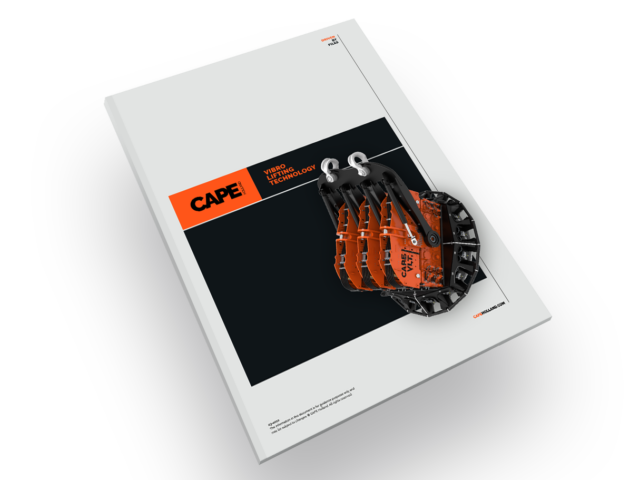 INSIDE
YOU'LL FIND
How the vibro lifting technology has build up an extensive track record for highly efficient upending, positioning, installation and extraction of offshore and nearshore heavy duty piles.
AND
ALSO
Cost- and time-saving characteristics;
the benefits for monopile, anchor pile and pin/jacket pile installation and decommissioning;
how it works;
technical features;
the CAPE Holland advantages.
"*" indicates required fields