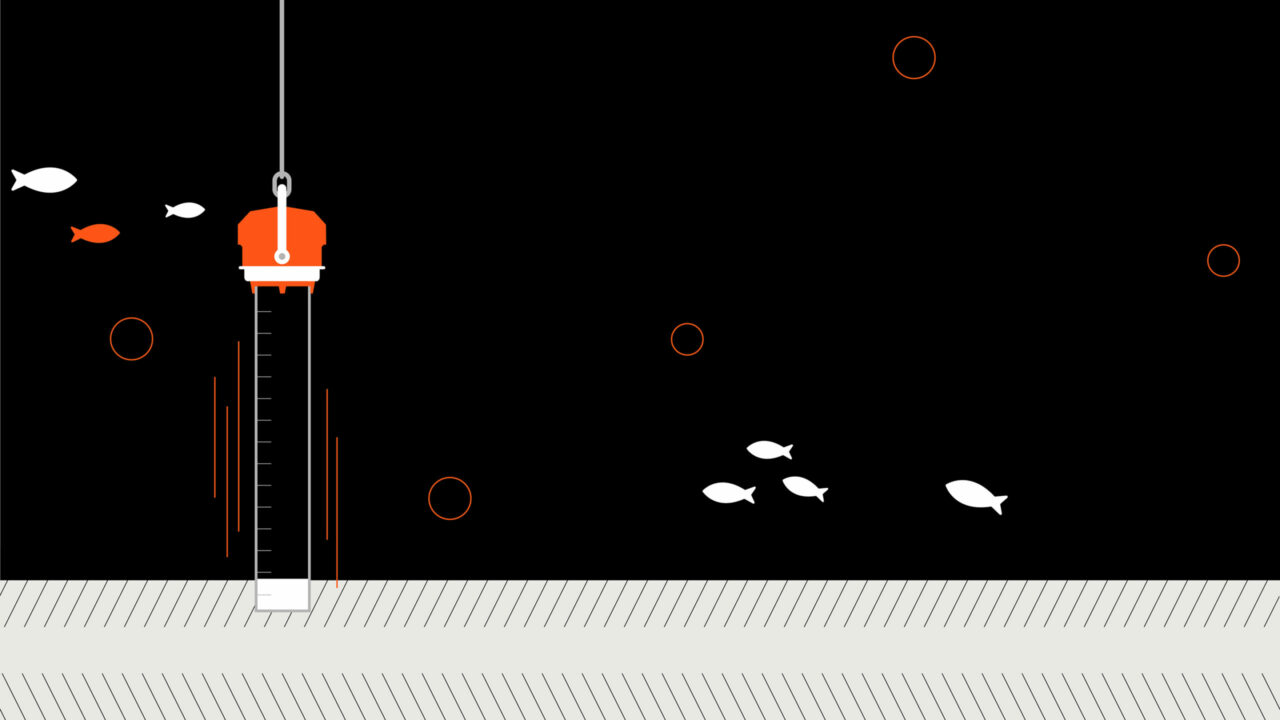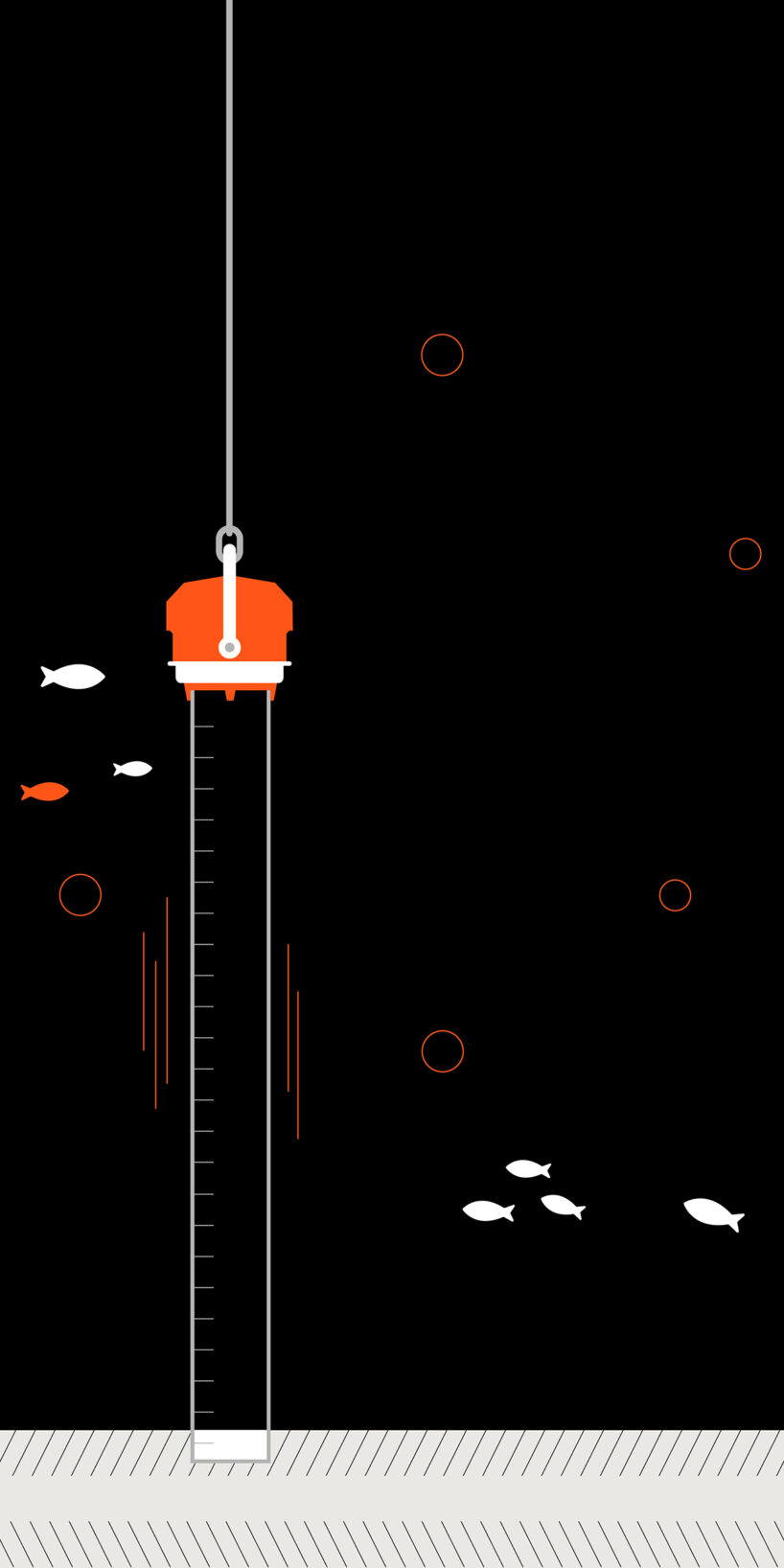 Eliminate
pile run/
drop fall
PILE DRIVING CHALLENGE.
PILE RUN
The phenomenon known as "pile run" or "drop fall" refers to the sudden and forceful free fall of piles during impact pile driving and it has become a growing concern within the industry. This risk is not limited to monopiles; there have also been instances of jacket piles experiencing pile runs in both the oil & gas and offshore wind sectors.
The occurrence of a pile run typically arises when the bearing capacity of the soil is insufficient to counteract the combined weight of the pile, the hammer and the inertia generated by the hammer's impact. Once the pile starts moving, along with the impact hammer resting on it, gravity accelerates its descent, subjecting it to additional forces that demand an even higher bearing capacity to halt the movement. This motion cannot be halted until the pile's toe reaches a depth where the bearing capacity exceeds the downward force applied.
Soil Type and Stratigraphy
In various regions around the world, the depositional environment results in layers of soil with varying bearing capacities. Frequently, these layers consist of dense sand with thick layers of soft clay underneath. It is worth noting that not all soil layers follow this pattern, but when they do, it presents a unique challenge.
Weight of the Pile
As monopiles continue to grow in size, the required bearing capacity to prevent uncontrolled penetration increases as well. Consequently, under the same soil conditions, a larger monopile will exhibit significantly greater self-weight penetration compared to a smaller pile. Additionally, larger and heavier piles carry more inertia when set in motion, making it more challenging to halt their self-penetration process once initiated.
In essence, "soft" soil layers that would traditionally provide adequate bearing capacity for smaller monopiles can now pose a pile run risk when dealing with modern and much larger XXL monopiles.
REASONS FOR A PILE RUN
Penetrating through hard soil into soft soil. Transitioning from a hard soil layer to a soft one can trigger a pile run.
Excessive energy from the impact hammer. Using an impact hammer with too much energy can lead to pile runs.
Peak inertia from the impact hammer. The substantial inertia generated by the impact hammer's force on the pile can contribute to pile runs.
Inadequate soil investigation. Failing to perform thorough soil investigations and understand the true soil conditions can be a root cause.
Lack of driving experience for specific soil types. Insufficient experience with specific soil types can increase the risk of pile runs.
High self-weight of XXL monopiles. The considerable self-weight of XXL monopiles poses a greater challenge in preventing pile runs.
POTENTIAL
CONSEQUENCES
OF A PILE RUN
MITIGATION OF A PILE RUN.
CONTROLLED INSTALLATION
The CAPE VLT hydraulic clamping system ensures the secure fixation of the pile throughout the entire driving process, minimizing the risk of abrupt pile drops or pile runs.
Key advantages:
Pile run avoidance. Eliminate pile run scenarios with CAPE Holland's hydraulic clamping system. It guarantees the pile's stability, even in low-resistance soil layers.
Overturned pile prevention. Safety is paramount. The CAPE VLT only releases the pile when it has safely reached the final or stable depth. This ensures the safe application of an impact hammer without overturning risks.
Soft layer guidance. The CAPE VLT system smoothly guides piles through soft layers, maintaining precise control during installation.
Soil stiffness enhancement. Beyond preventing pile runs, the vibrations of the CAPE VLT can also compact surrounding soil, increasing its stiffness and overall stability.
vibro
lifting
technology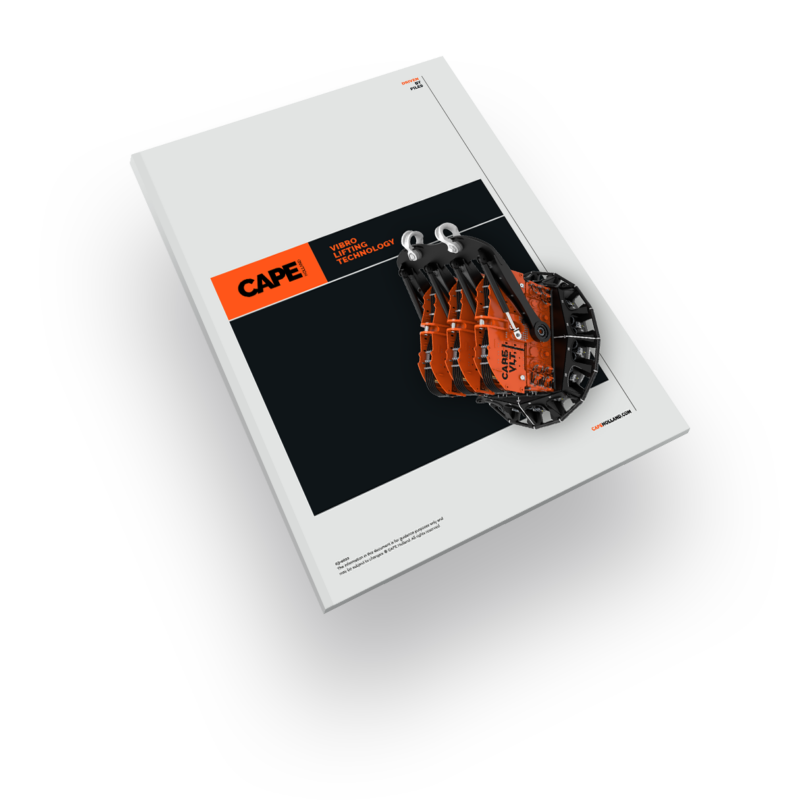 Discover how its unique features will uplift your next project; download the vibro lifting technology guide.
YOU MIGHT BE
INTERESTED IN