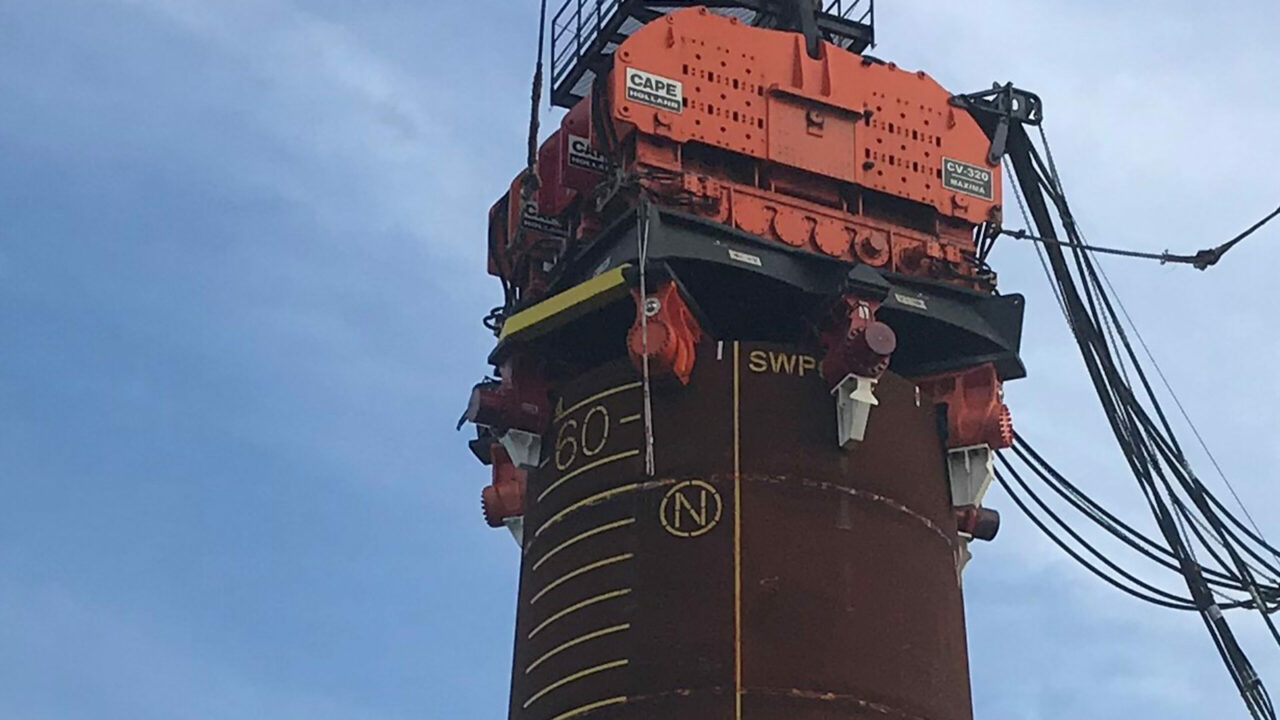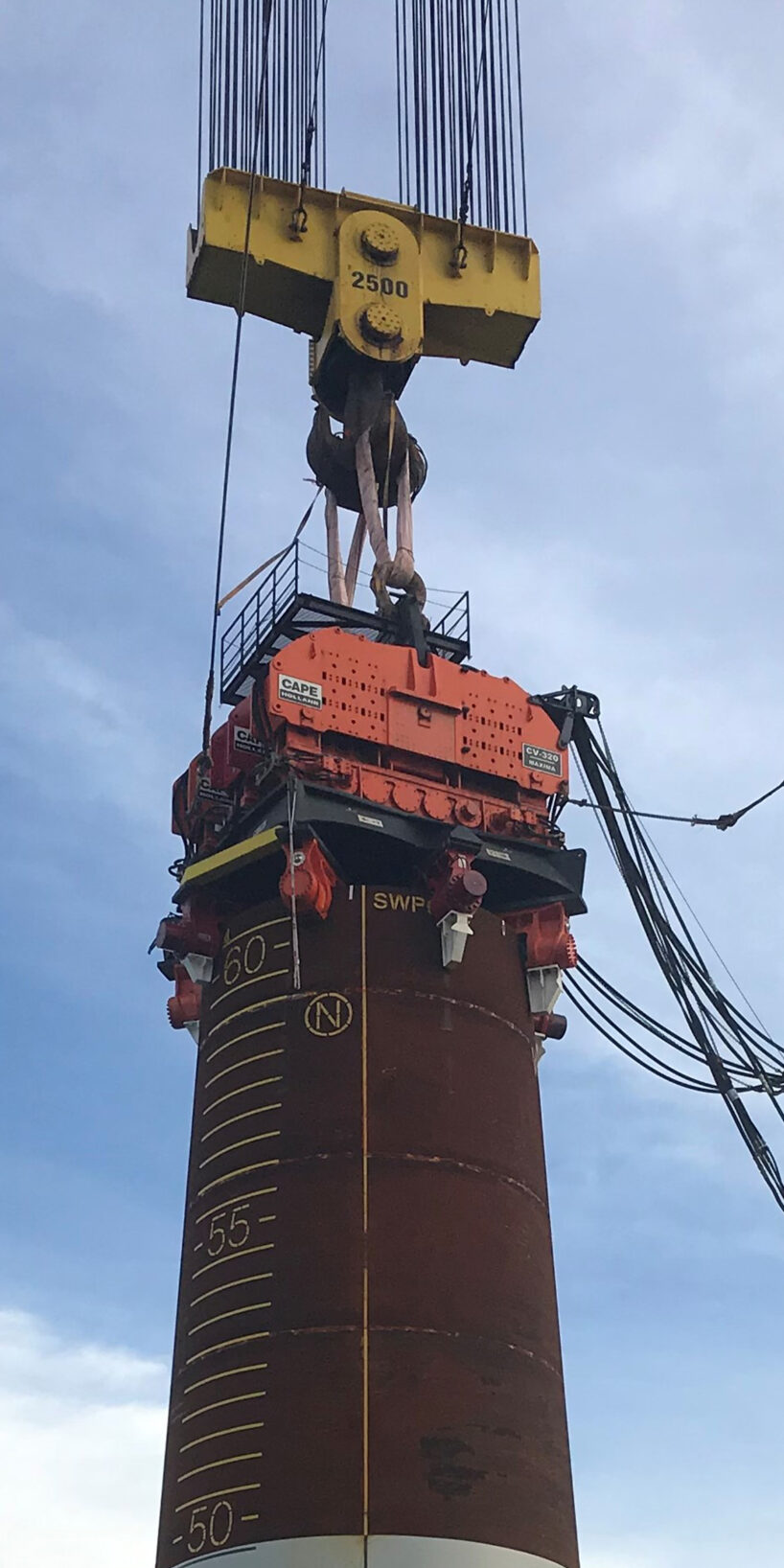 20 monopiles for the Formosa 1 OWF
20 MONOPILES FOR FORMOSA 1 OWF
In 2019, the CAPE VLT-320 Triple was used to install 20 tapered monopiles with diameters up to 8.4 meter weighing up to 1,000 tonnes with lengths up to 79 meter, in a water depth of 31 meter for the Formosa I OWF in Taiwan.

The challenging soil conditions at the location posed a risk of pile run or drop fall. This risk was mitigated by the CAPE VLT, as there is a fixed connection between the tool and the pile and load is kept in the crane at all times.

Piles were installed to a safe depth (through pile run risk layers) and driven to final penetration with a large impact hammer.
Application
Monopile Installation
Location
Of the North West coast
Market
Offshore Renewables
System/end usage
Offshore Wind Turbine
Operator or end customer
Swancor Renewable
Installation contractor
Seaway 7 for Jan De Nul
Type of vessel
Heavy Lift Vessel
Name of vessel and owner
Seaway Yudin, Seaway 7
Main Reasons for solution choice
SELECTED EQUIPMENT
CAPE VLT-320
Equipment configuration
CAPE VLT-320 Triple
vibro
lifting
technology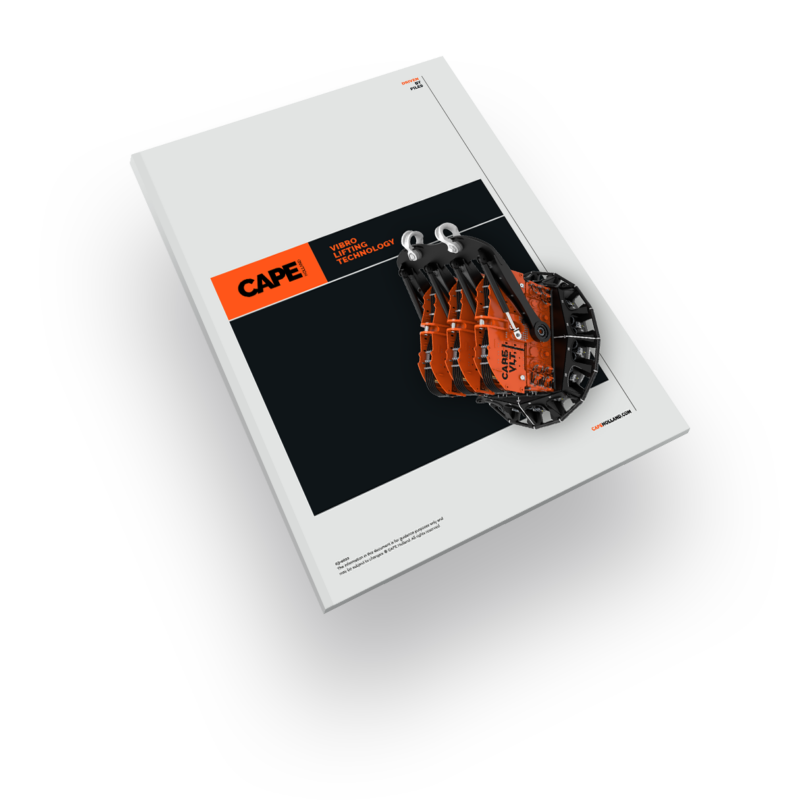 Discover how its unique features will uplift your next project; download the vibro lifting technology guide.
YOU MIGHT BE
INTERESTED IN