TODAY'S MARKET LEADERS ARE UNDER INCREASING PRESSURE TO MANAGE PROJECTS IN AN EFFICIENT AND RISK-FREE MANNER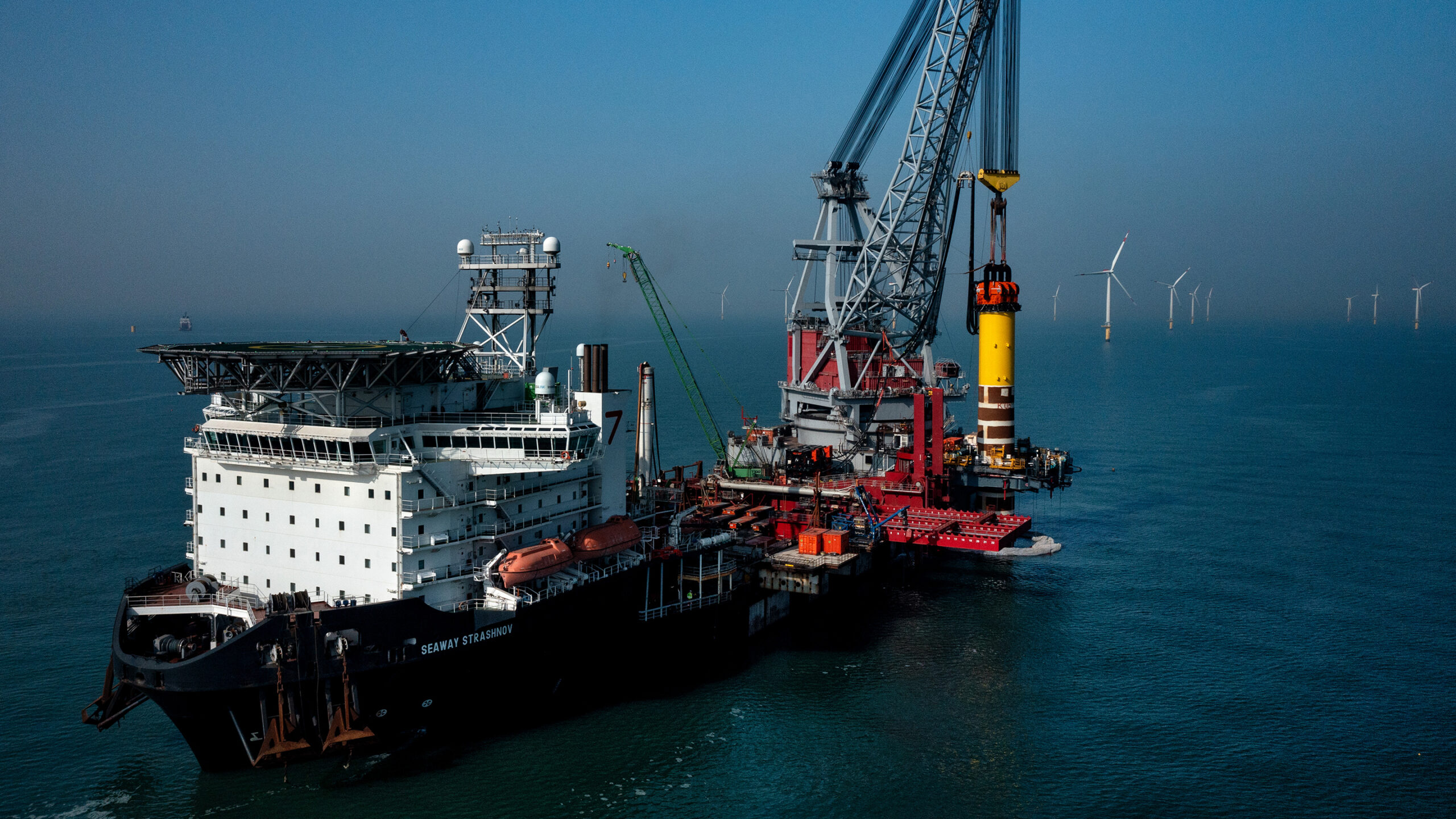 CAPE Holland helps its customers gain added value from projects by offering expertise, advice and support at every stage.
With an unparalleled level of experience and in-depth knowledge about the application of the vibro lifting technology, CAPE Holland offers support to developers and contractors in the early stages of the tenders to provide input for pile design and installation methodology.
With a very strong and extensive inhouse engineering department which houses all disciplines required for developing, designing, building equipment and supporting projects CAPE Holland can act very quickly on technical challenges.
The concept engineers work closely with the R&D team to develop new tools and features which the industry demands. With the in-house experts on mechanical design, hydraulics, structural, electrical and software engineering working together, a perfect integration of required features can be warranted. The project engineers work together with the project managers, survey engineers and data analysts to prepare and manage the offshore projects.
An important skill to be able to offer the right equipment for a project is the ability to perform pile driving predictions or driveabilities. CAPE Holland has gained extensive experience in making these predictions in house for a number of years already and by working closely the geotechnical experts in the field of vibro driving predictions who are also the developers of the software package unique for vibro driving.
The feedback from executed projects is used to close the learning loop and to continuously enhance the knowledge and reliability of the driveabilities performed. Based on the soil data and pile design supplied by the client, CAPE Holland runs various driveability calculations in order to select the best CAPE VLT configuration for the project.
CAPE Holland offers a total solution in project execution and guarantees customers 24/7 services worldwide. The equipment is operated and maintained by highly trained operators and technicians to minimise downtime and optimise the use of the equipment.
The offshore crew can operate and work on all the CAPE Holland equipment, but is also trained to operate and maintain hydraulic impact hammers which may be used on the same job, reducing crew number on a project.
Tell us
about your
challenge
Contact our expert team to find out more about how we can support you with your next pile installation or decommissioning project.
You might be
interested in