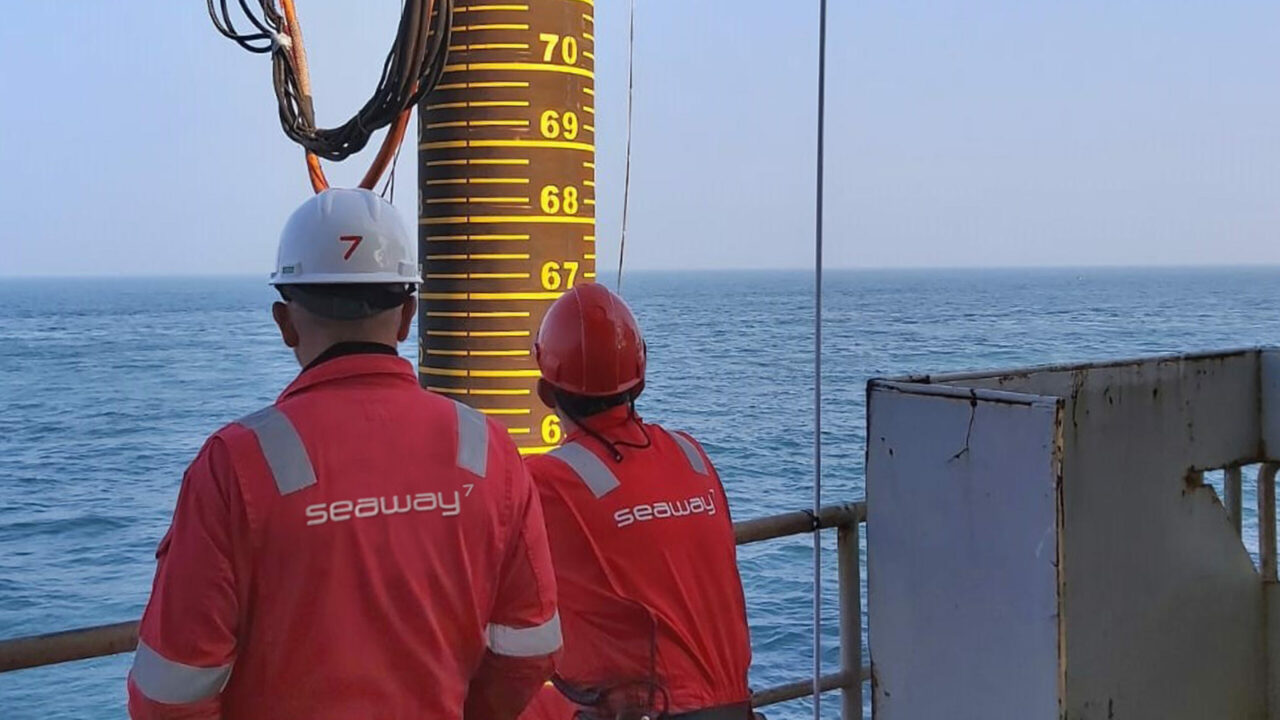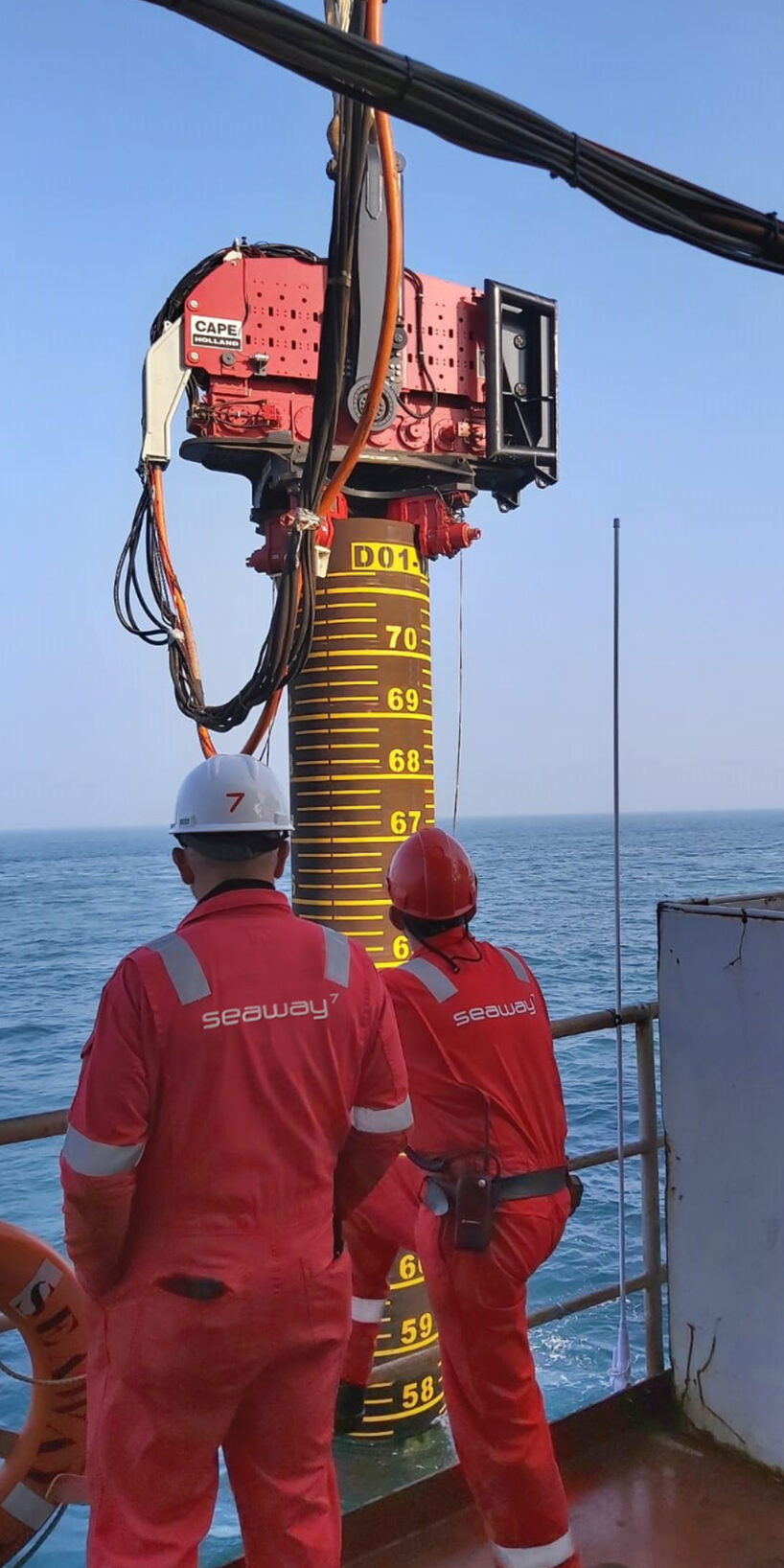 188 pin piles for Formosa 2 OWF Taiwan
DATE: February 13, 2023
188 PIN PILES FOR FORMOSA 2 OWF TAIWAN
Starting in 2020, a CAPE VLT-320 has been used to upend and drive pin piles with a diameter of 96 inches through a pre-piling template at the Formosa 2 Offshore Wind project off the coast in Taiwan.

The CAPE VLT was selected to prevent pile run in the soft soil layers and to speed up the upending and handling process. The spread was configured using CAPE Holland equipment from the Seaway7 equipment fleet, supplemented with equipment from the CAPE Holland rental fleet, whereby Seaway7 is making maximum use of their modular investment. The CAPE VLT was powered by Seaway7's own powerpack from the impact hammer which was already converted a few years earlier by CAPE Holland to also be able to drive the CAPE VLT's.
Seaway7 was contracted by Jan De Nul Group for completing the pin pile scope at 47 WTG locations.
Application
Pin pile installation
Market
Offshore Renewables
System/end usage
Offshore Wind Turbine
Installation contractor
Seaway7
Type of vessel
Floating Heavy Lift Vessel
Name of vessel and owner
Seaway Yudin, Seaway7
Main Reasons for solution choice
SELECTED EQUIPMENT
CAPE VLT-320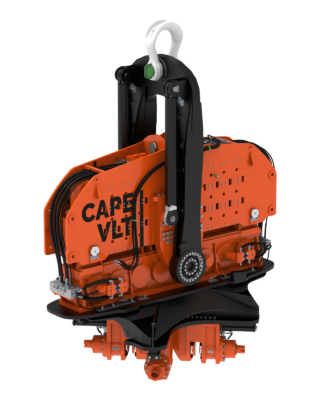 Equipment configuration
CAPE VLT-320
vibro
lifting
technology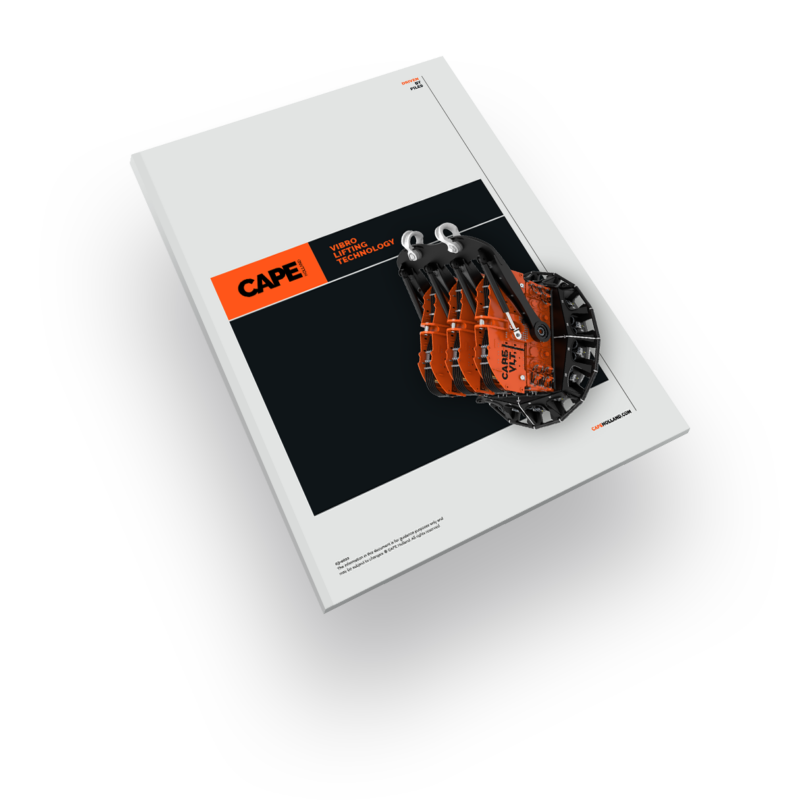 Discover how its unique features will uplift your next project; download the vibro lifting technology guide.
YOU MIGHT BE
INTERESTED IN