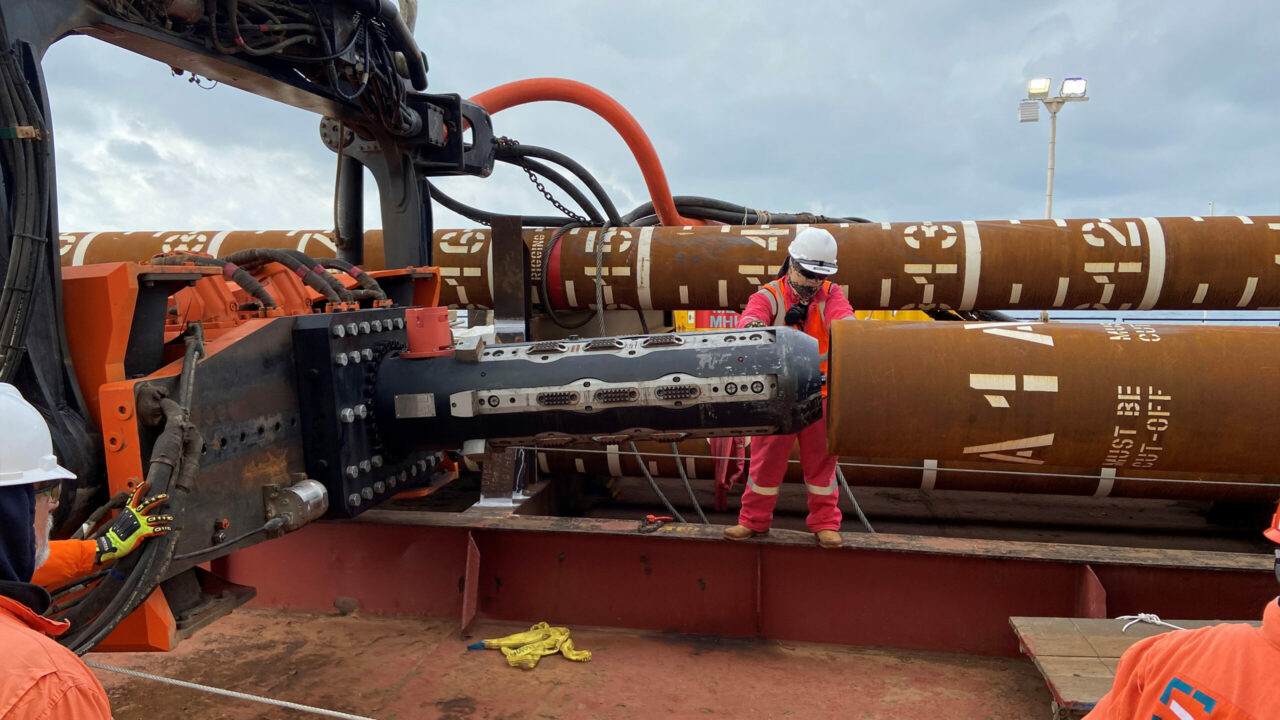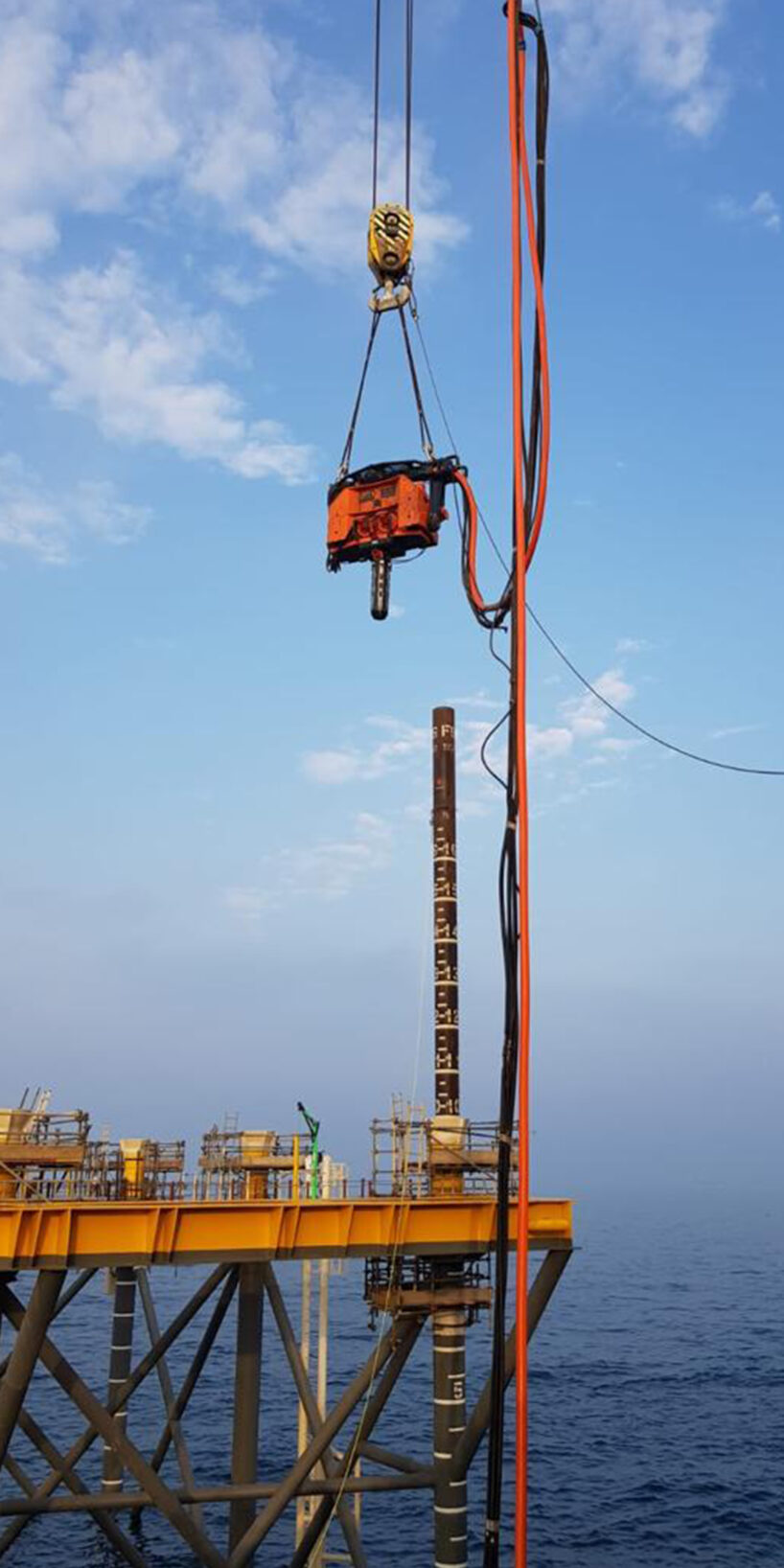 60 jacket piles
for Absheron
EPS platform
DATE: February 1, 2023
60 JACKET PILES FOR ABSHERON EPS PLATFORM
From August 2019 – December 2022, the CAPE VLT-80 was used for the installation of 60 jacket piles for the Absheron EPS platform in the Caspian Sea, offshore Azerbaijan, operated by JOCAP (Joint Operating Company of Absheron Petroleum).

The CAPE VLT was equipped with the IC-60 internal clamp, especially designed by CAPE Holland for smaller pile diameters between 20 and 30 inch.
The piles were upended, positioned and driven down to depth up to 12 meters after which they were driven to final penetration depth with a Menck MHU 300 impact hammer.
Both the CAPE VLT-80 and the impact hammer were powered by the CAPE PU-1180, saving additional equipment on deck. The project took place over three campaigns.
Application
Jacket pile installation
Penetration with CAPE VLT
8-12m
Penetration with MHU 300
22-24m
Fastest net driving time
12min
Pile diameter
22 and 24inch
Period
August 2019 – December 2022
Location
Absheron Gas Field
System/end usage
Gas platform
Operator
JOCAP (Joint Operating Company of Absheron Petroleum)
Installation contractor
BOS Shelf
Type of vessel
Duo Hull Crane Vessel
Name of vessel and owner
Gurban Abbasov
Main Reasons for solution choice
SELECTED EQUIPMENT
CAPE VLT-80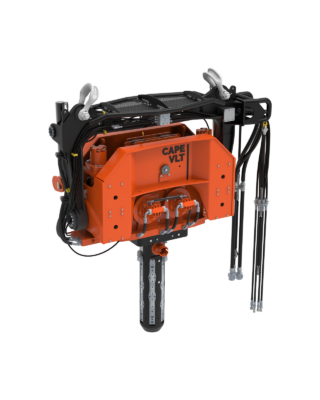 Equipment configuration
CAPE VLT-80 with IC-60 Clamp
Max. line pull
60t due to IC-60 Clamp
vibro
lifting
technology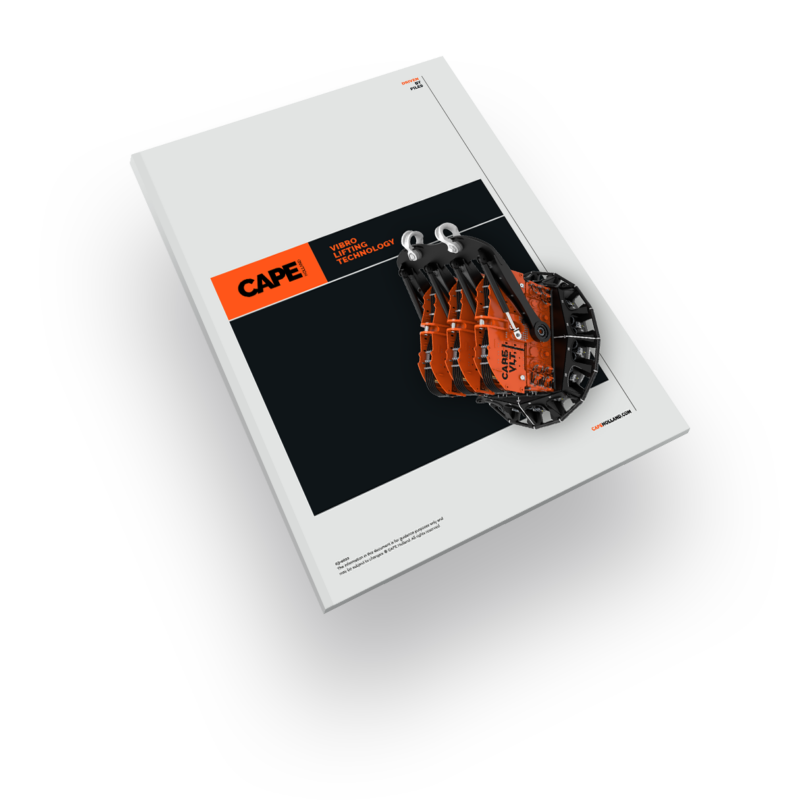 Discover how its unique features will uplift your next project; download the vibro lifting technology guide.
YOU MIGHT BE
INTERESTED IN