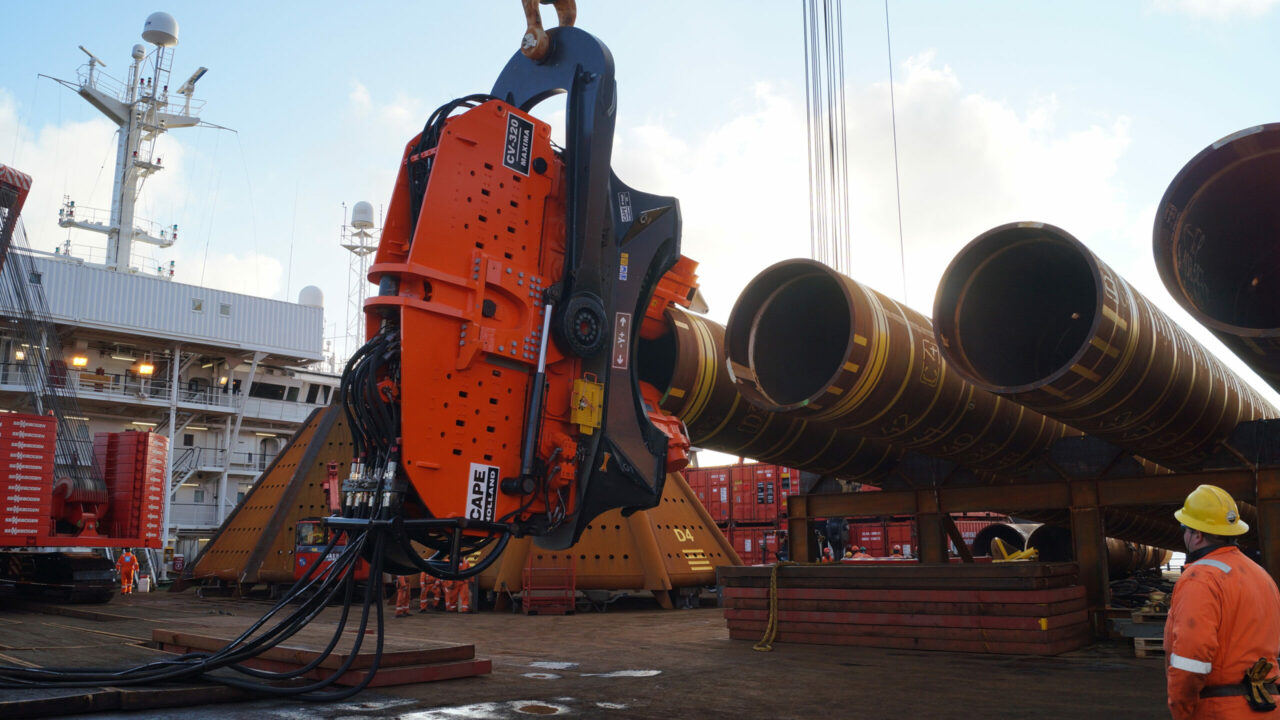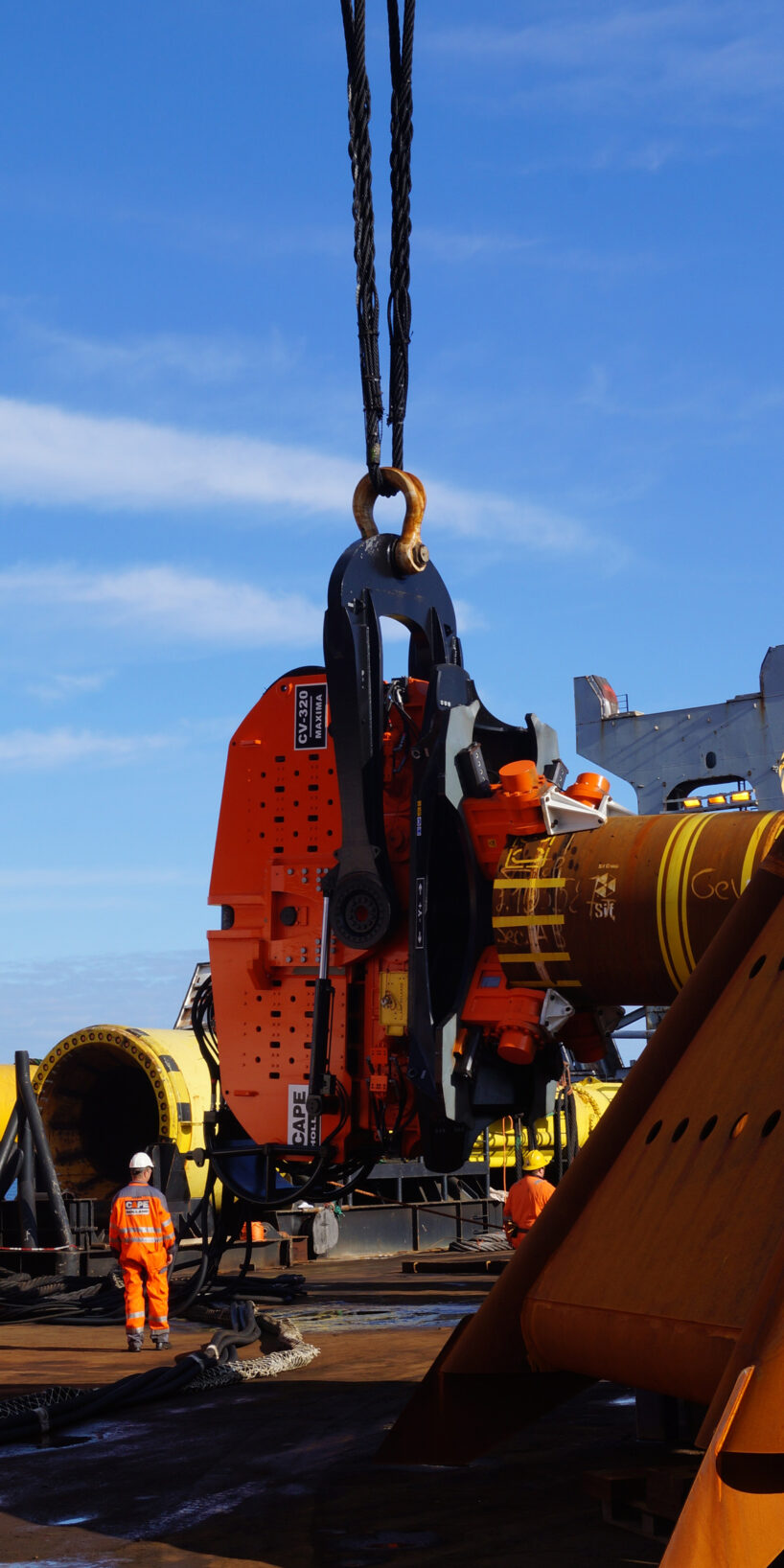 4 pre-piled jacket piles for wellhead platform jacket
4 PRE-PILED JACKET PILES FOR WELLHEAD PLATFORM JACKET
In 2015, the CAPE VLT-320 was used to upend and install four jacket piles with a length of 45 meter, weighting 235 tonnes and an 84 inch diameter at the Culzean project in 90 meter water depth in the Dutch North Sea. This pre-piling project was to form the foundation for the Culzean Wellhead Platform jacket which was placed on top of the piles in 2016.

Due to the hard top soil layers, very little self weight penetration was expected which meant that with the traditional impact hammer only installation method, the piles would not be stable within the template to be able to place the required 2,500kJ impact hammer on top of the piles and they would have had to impact driven first with a 500kJ impact hammer one by one after being placed in the template with an Internal Lifting Tool (ILT). This operation would have meant a total of 7 lifts to 90 meter depth for all piles.

In order to reduce the number of lifts to just four, the CAPE VLT was used as a stabbing tool to install the piles in one sequence to stable depth through a template without any tool change. Negating the need for a tool change meant it was possible to install all four piles in just one 12 hour shift to the predicted penetration depths, which resulted in a significant time savings.
Application
Jacket pile installation
Pile wall thickness
100mm
System/end usage
Wellhead platform jacket
Operator or end customer
Maersk Oil
Installation contractor
Heerema Marine Contractors
Type of vessel
Semi-submersible Crane Vessel
Name of vessel and owner
SSCV Hermod, Heerema Marine Contractors
Main Reasons for solution choice
SELECTED EQUIPMENT
CAPE VLT-320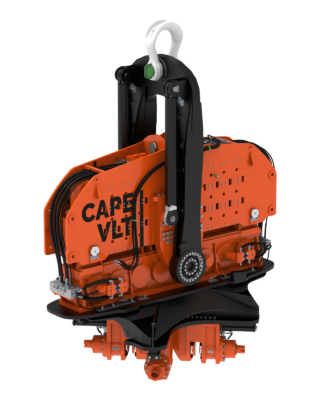 Equipment configuration
CAPE VLT-320 Single
vibro
lifting
technology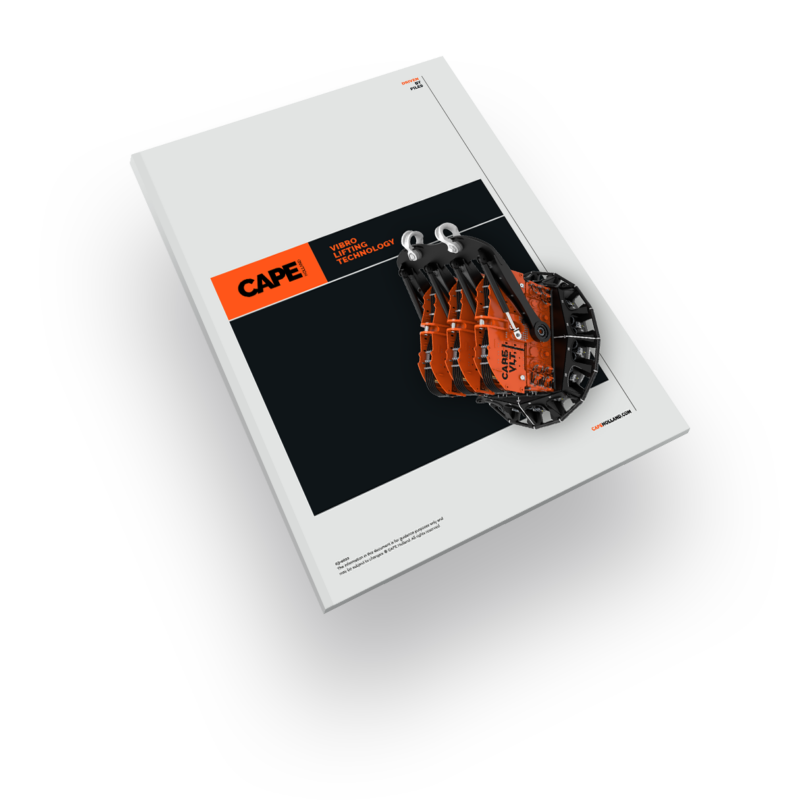 Discover how its unique features will uplift your next project; download the vibro lifting technology guide.
YOU MIGHT BE
INTERESTED IN