12 Flanged monopiles for Windpark Maasvlakte 2
DATE: May 31, 2022
12 FLANGED MONOPILES FOR WINDPARK MAASVLAKTE 2
In May 2022, a CAPE VLT-320 was used to install 12 flanged monopiles with a diameter of 5 meter and a weight of approx. 300 tonnes each at the soft sea wall on the Maasvlakte 2, on the Dutch coast at the Port of Rotterdam. The monopiles support wind turbines as part of Windpark Maasvlakte 2.
The CAPE VLT was selected by installation contractor Ballast Nedam to upend and drive the monopiles, free hanging in the crane and without an installation frame or other support, to a stable depth and within the tight verticality tolerances required.
The installation equipment was placed on specially constructed crane stands. An impact hammer was used to drive the piles to final penetration.
Ballast Nedam introduced the monopile offshore foundation method to the onshore industry for the first time which proved a very efficient way with the installation of 12 monopiles within 3 weeks' time with the last 5 piles being installed in just 5 days' time. With the standard concrete foundations taking up to 2 months each to build the advantages are obvious.

Jan de Vries, Project Manager at Ballast Nedam: "The CAPE VLT is an essential tool in our innovative solution for installing onshore monopiles without needing a special frame to ensure the verticality."
Application
Monopile installation
Pile wall thickness
60-75mm
Location
Maasvlakte 2, Rotterdam
Market
Onshore Renewables
System/end usage
Wind Turbine
Installation contractor
Ballast Nedam
Main Reasons for solution choice
SELECTED EQUIPMENT
CAPE VLT-320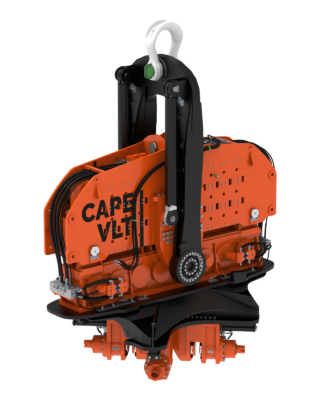 Equipment configuration
CAPE VLT-320
vibro
lifting
technology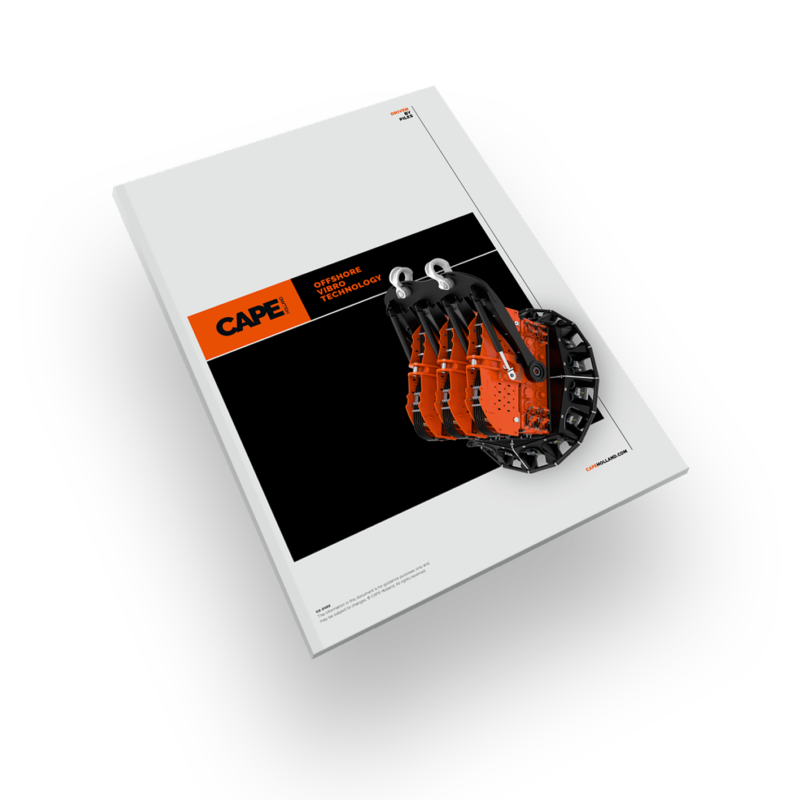 Discover how its unique features will uplift your next project; download the vibro lifting technology guide.
YOU MIGHT BE
INTERESTED IN