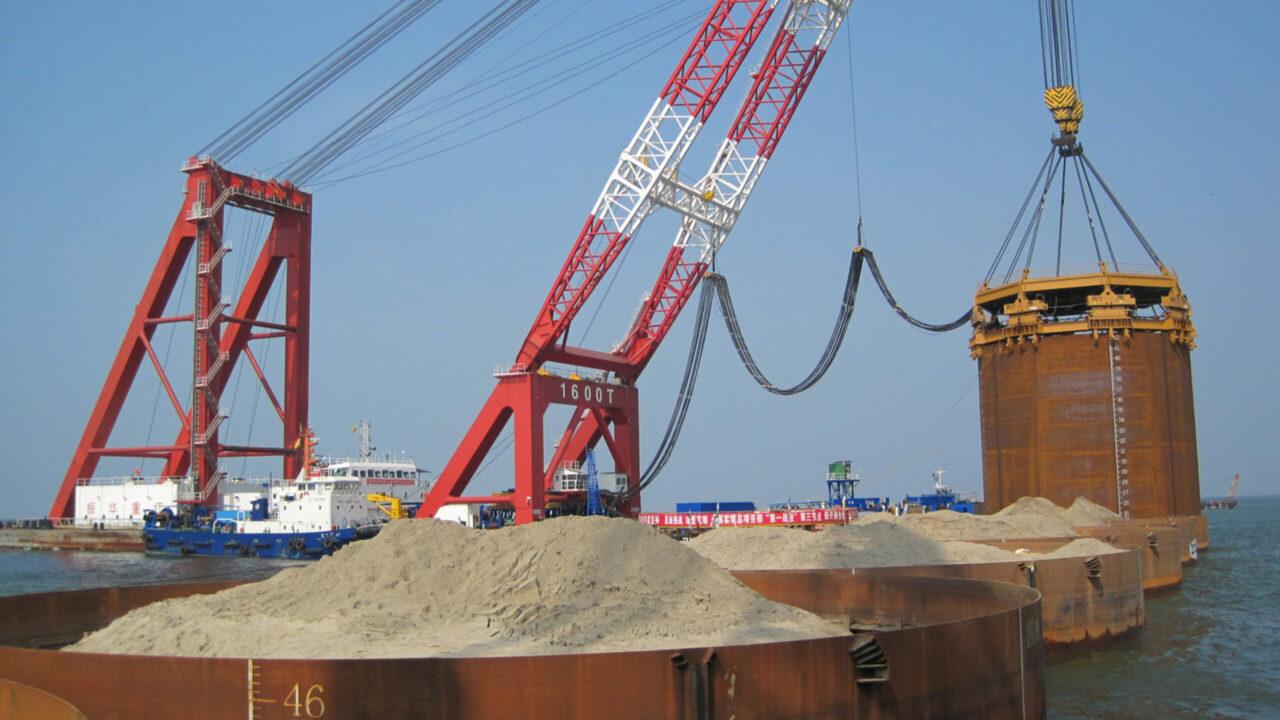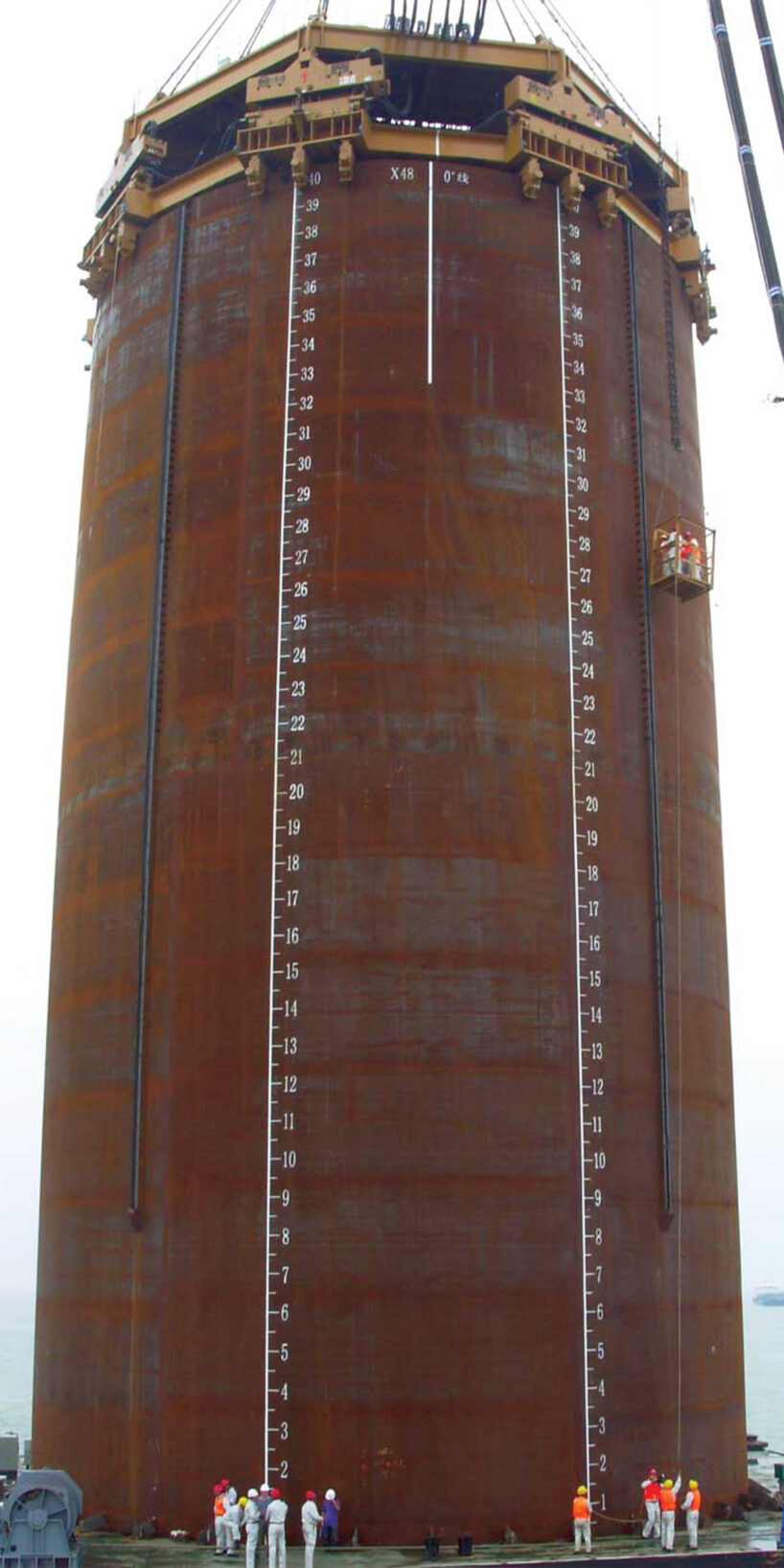 124 monopiles with a diameter of 22 meter
124 MONOPILES FOR ARTIFICIAL ISLAND FOR THE HONG KONG MACAU BRIDGE
In 2011, APE USA – in close corporation with CAPE Holland – finished the project with the largest multiple linked vibro hammer set ever used to install 124 monopiles with lengths between 40 and 50 meter, weighting between 450 and 650 tonnes and a diameter of 22 meter.

The monopiles were installed to form two artificial islands for entrance/exit of the tunnel which creates the shipping navigation lane for the Hong Kong Macau bridge. The piles were filled with sand, after which the centers of the islands were drained, back filled and the tunnel dug out.
Application
Monopile installation
Fastest net driving time
7min
Location
Macau Bridge, Hong Kong
Installation contractor
CCCC Third Harbour Engineering
Type of vessel
Floating sheerleg
Main Reasons for solution choice
SELECTED EQUIPMENT
APE 600B
Equipment configuration
Octakong – 8x APE 600B
Eccentric moment
1,600kgm
vibro
lifting
technology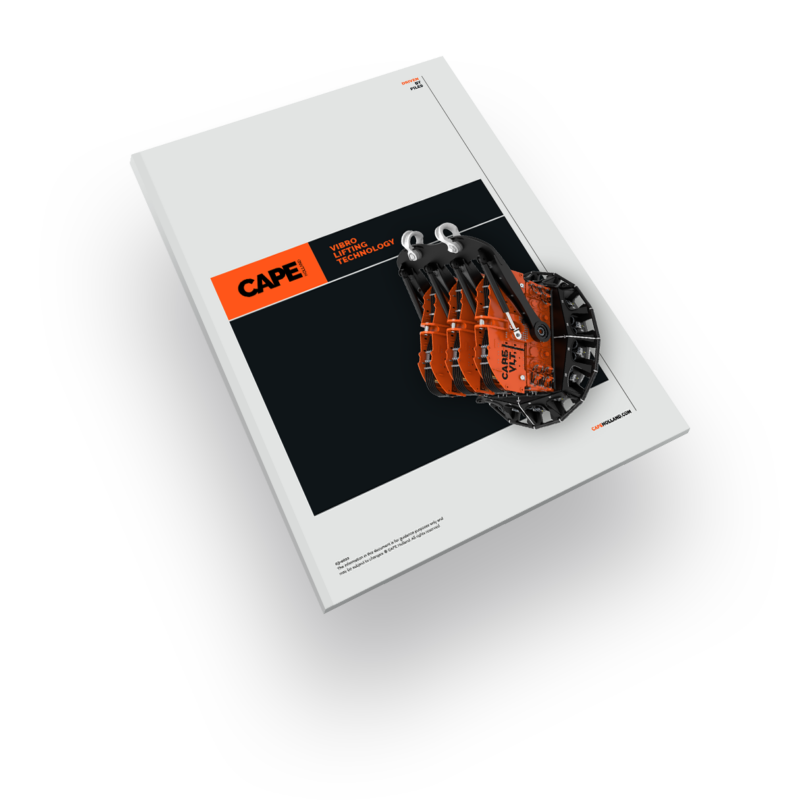 Discover how its unique features will uplift your next project; download the vibro lifting technology guide.
YOU MIGHT BE
INTERESTED IN