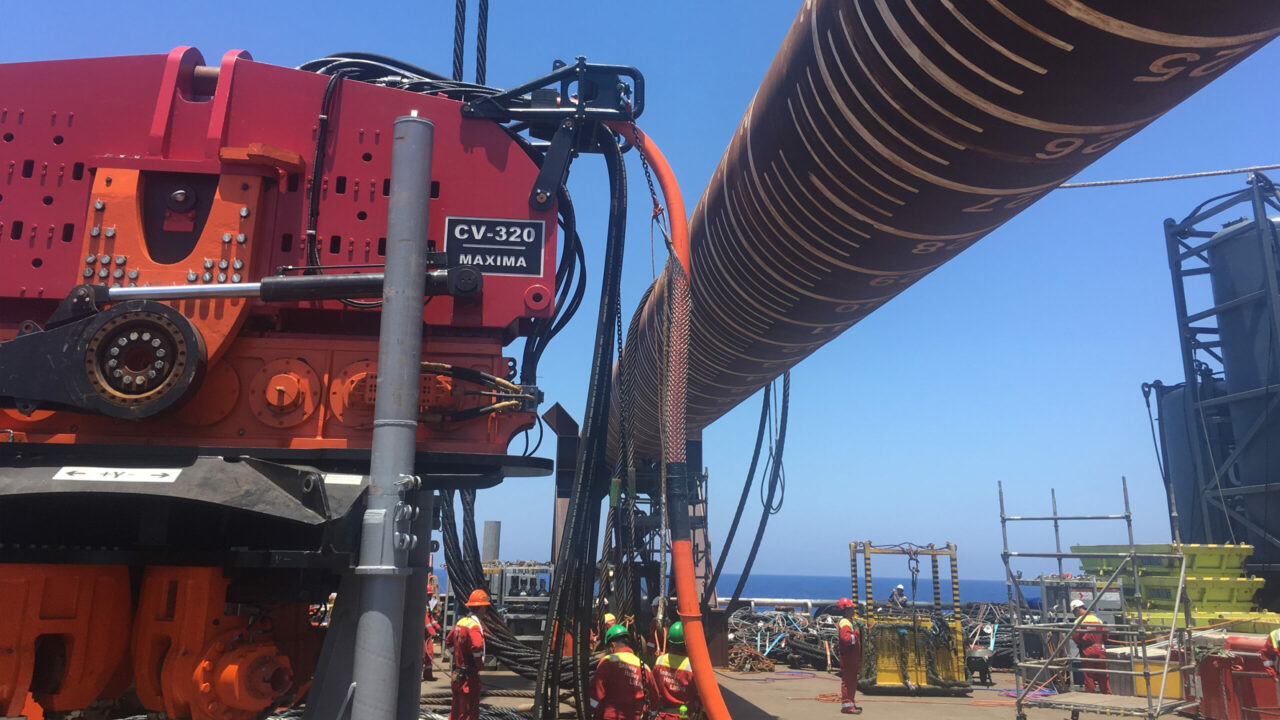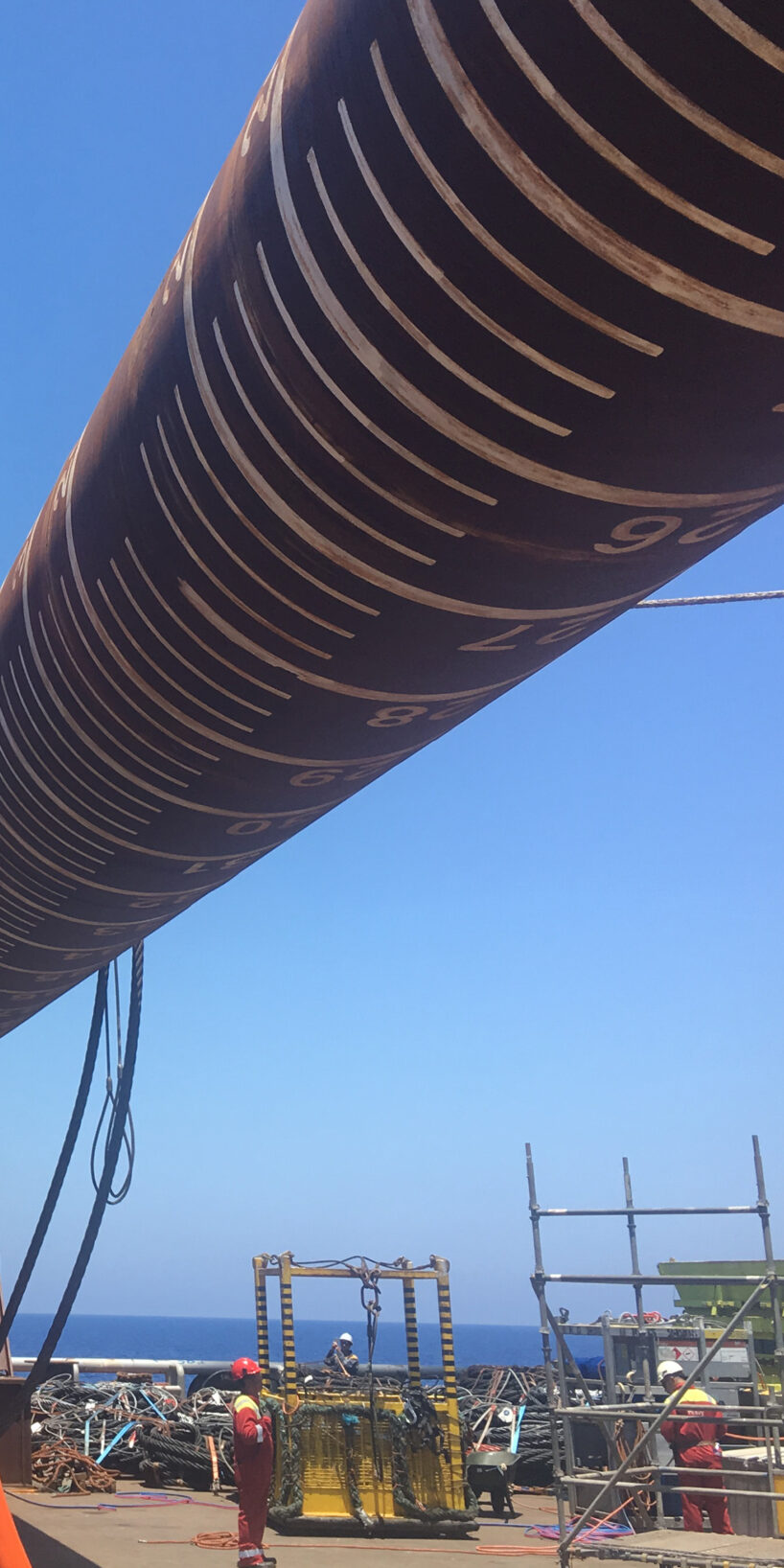 4 tapered
pin piles for
jacket foundation
4 TAPERED PIN PILES FOR JACKET FOUNDATION
In 2017, the CAPE VLT-320 was used to upend and install four pin piles with a 84 inch bottom and 60 inch top diameter and a length of 77 meters in a water depth of 85 meters for a jacket foundation for the ZOHR WHP in Egyptian waters.

By driving the piles to a stable depth, any risk of the template falling over as there is with the traditional installation method is mitigated.

This way, even in places with low self-penetration, all piles can be placed in position without tool changes, before the impact hammer is deployed once, to drive all piles to final penetration in a single lift.
Application
Pin pile installation
Pile diameter bottom
84inch
Location
Between Egypt and Cyprus
System/end usage
Wellhead Platform Jacket
Operator or end customer
Eni
Installation contractor
Seaway 7
Type of vessel
Heavy Lift Vessel
Name of vessel and owner
Seaway Strashnov, Seaway 7
Main Reasons for solution choice
SELECTED EQUIPMENT
CAPE VLT-320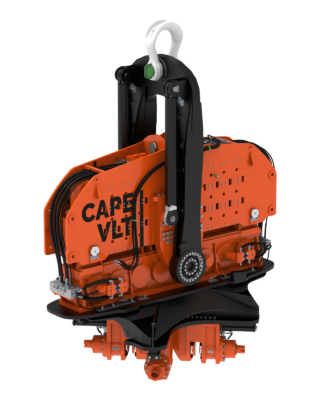 Equipment configuration
CAPE VLT-320
vibro
lifting
technology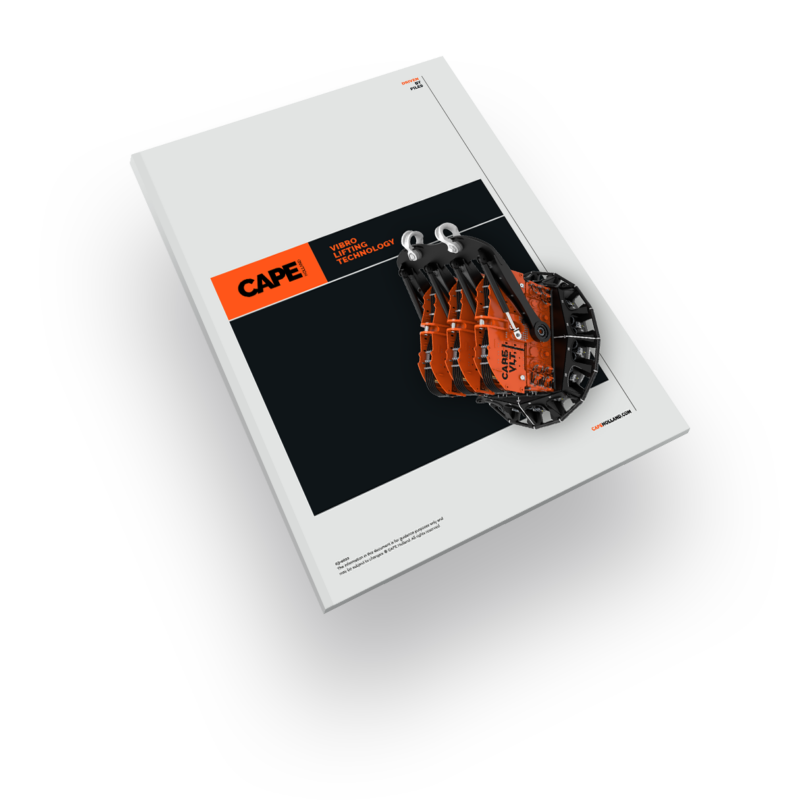 Discover how its unique features will uplift your next project; download the vibro lifting technology guide.
YOU MIGHT BE
INTERESTED IN