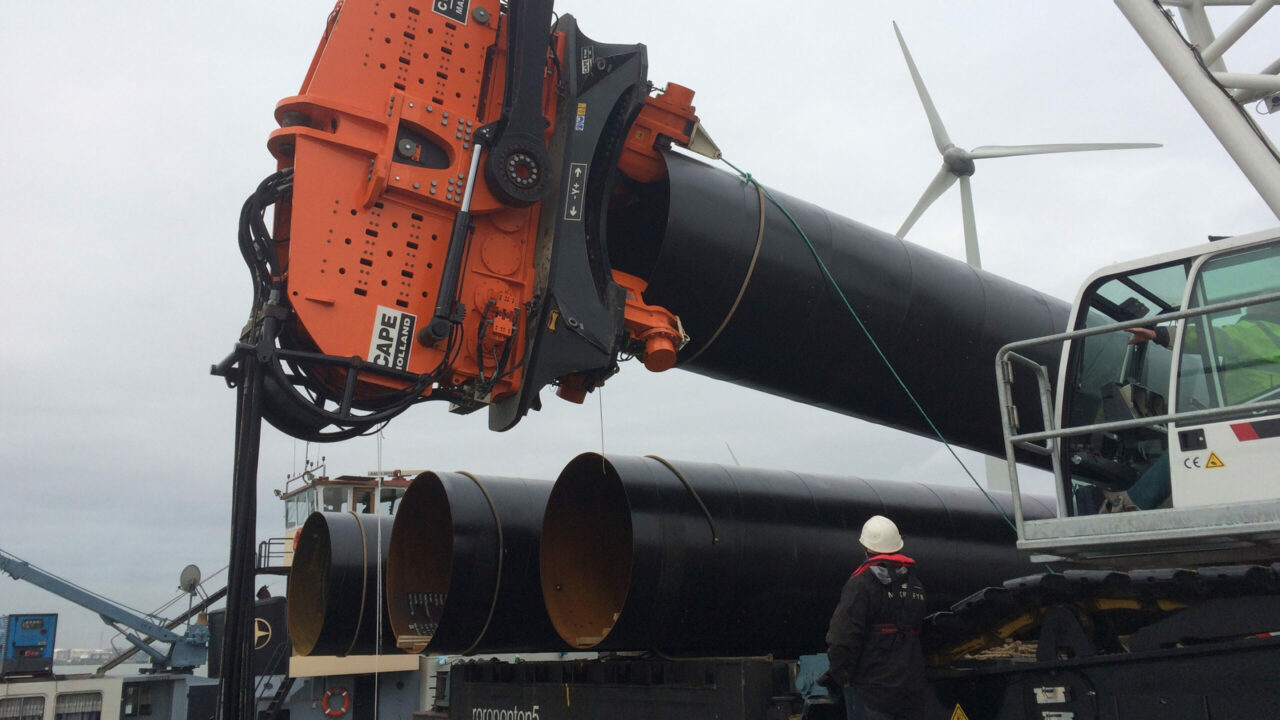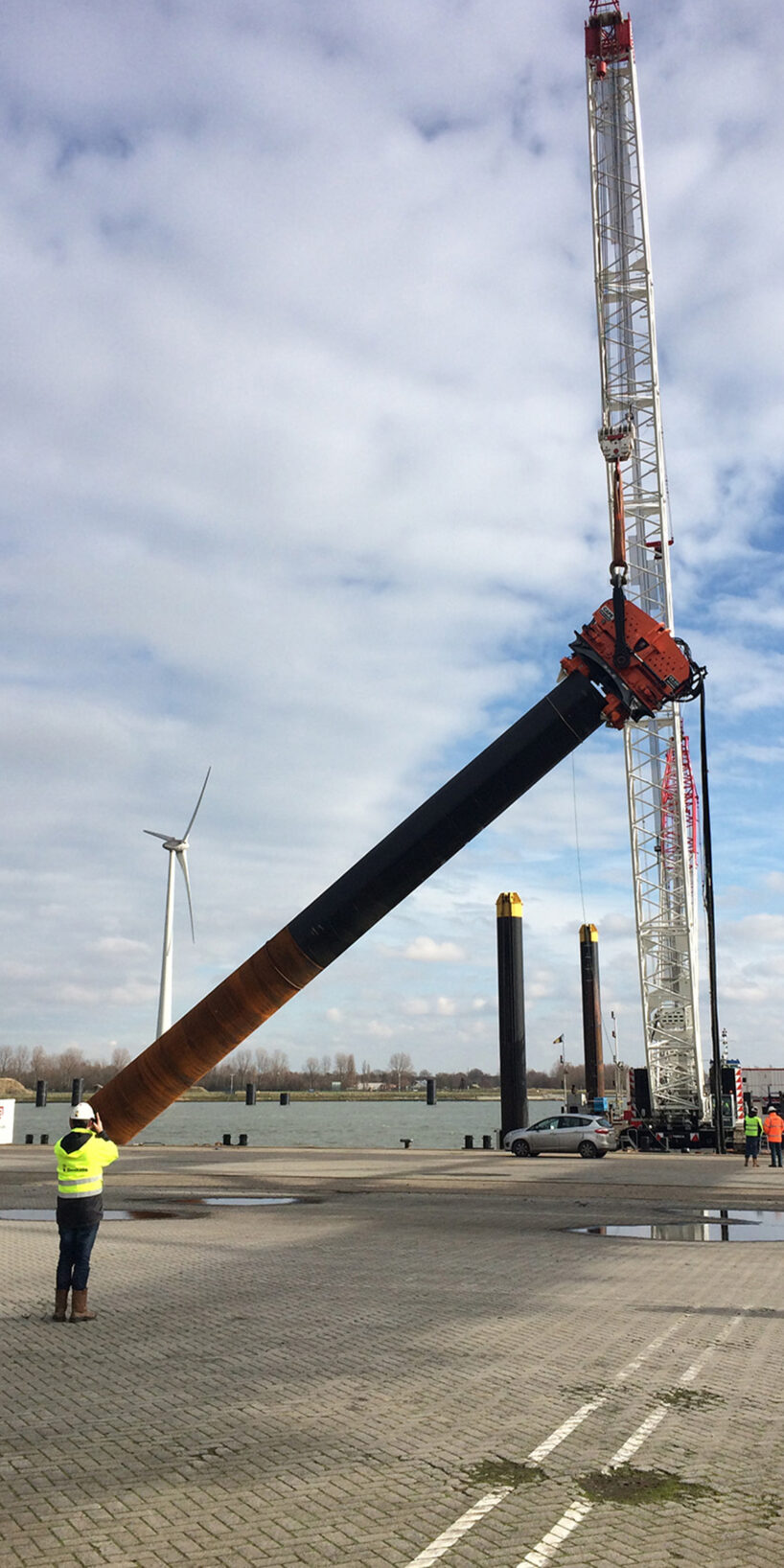 13 mooring piles for temporary mooring places
13 MOORING PILES FOR TEMPORARY MOORING PLACES
In 2016, the CAPE VLT-320 was used to upend and install 13 mooring piles with a length of 34 meter, weighting 75 tonnes and diameter of 2.9 meter, at the Kanaaldok B3 in Antwerp, Belgium. These piles are used for temporary mooring places.

The piles were picked up, upended and positioned and driven as deep as possible into the hard clay layer by the CAPE VLT. All 13 piles were in position in record time of just 4 days.

After all piles were installed they were driven to final penetration with a 500kJ impact hammer.
Application
Mooring piles
Location
Kanaaldok B3, Antwerp
System/end usage
Temporary mooring places
Operator or end customer
Port of Antwerp
Installation contractor
Herbosch Kiere Eiffage
Type of vessel
Crawler crane on spud barge
Main Reasons for solution choice
SELECTED EQUIPMENT
CAPE VLT-320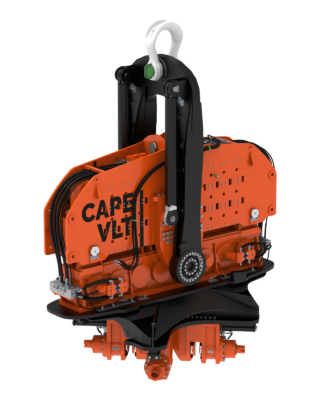 Equipment configuration
CAPE VLT-320 Single
vibro
lifting
technology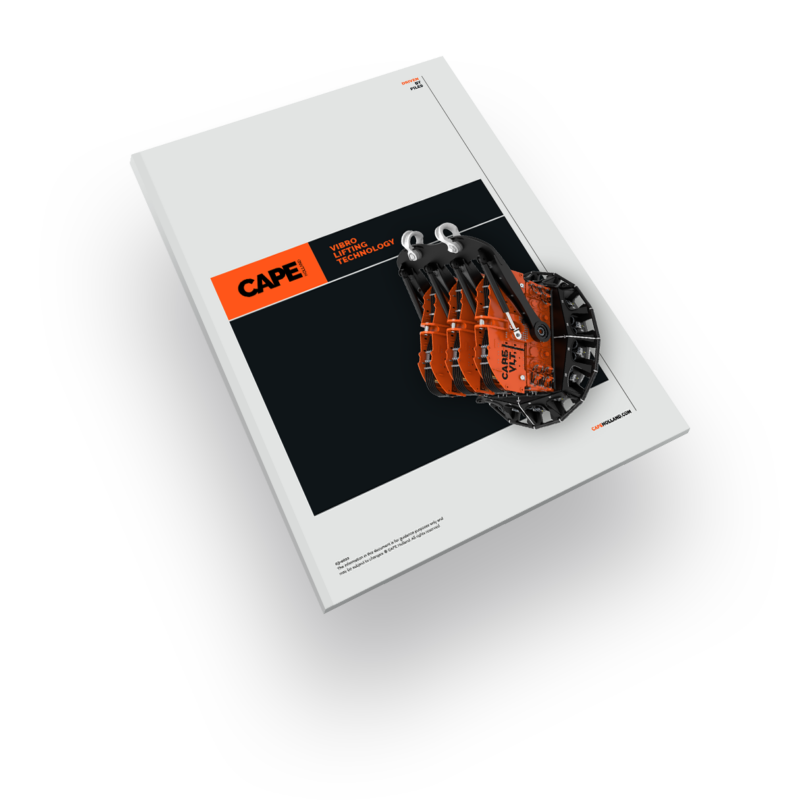 Discover how its unique features will uplift your next project; download the vibro lifting technology guide.
YOU MIGHT BE
INTERESTED IN