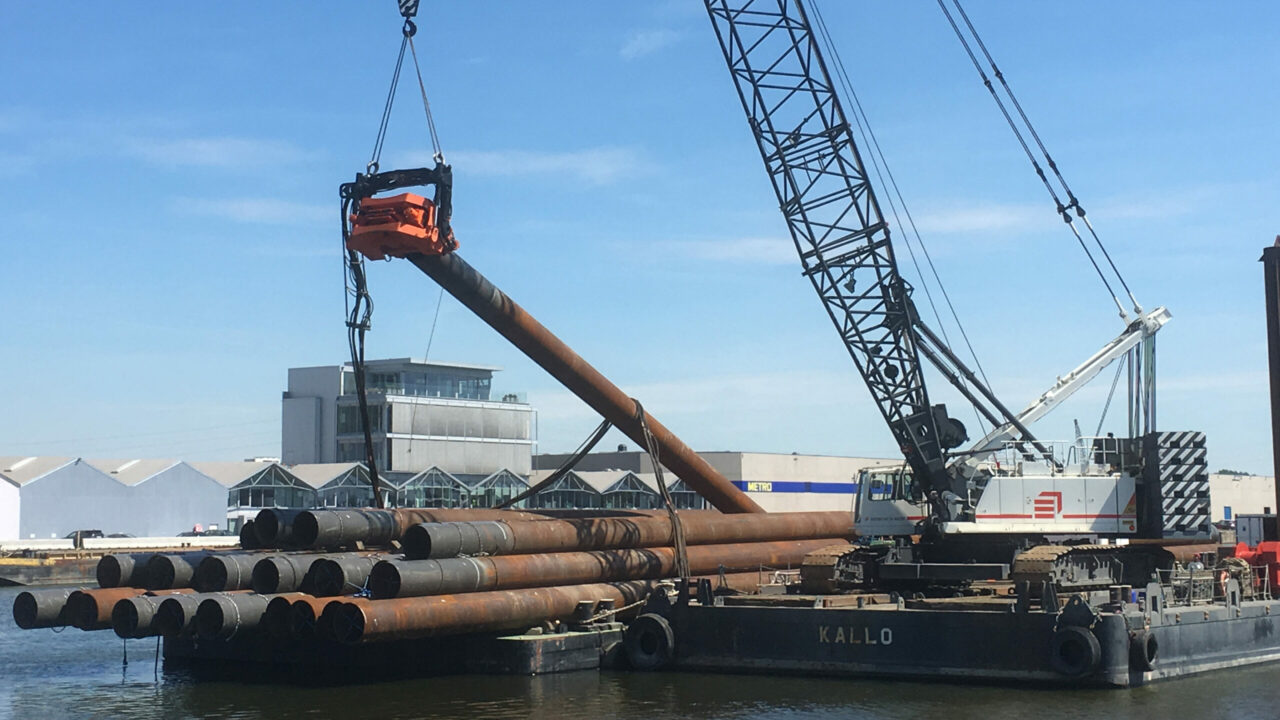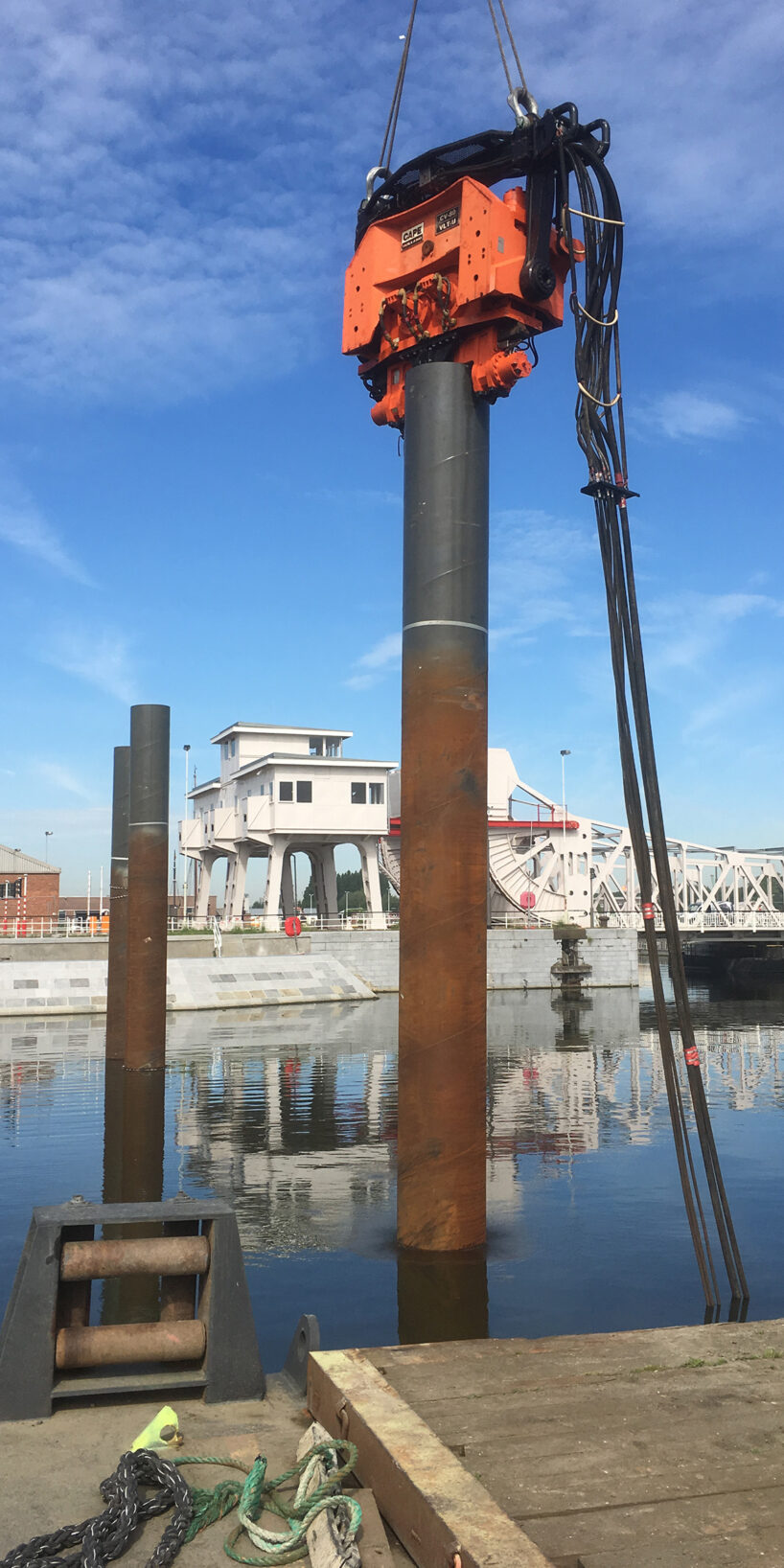 76 jetty piles for house boat mooring places
76 JETTY PILES FOR HOUSE BOAT MOORING PLACES
In 2017, the CAPE VLT-80 was used to upend and install 74 piles with lengths varying between 18 and 23 meters for jetties for house boats.

According to the installation contractor, Herbosch-Kiere, the installation sequence with the CAPE VLT was at least twice as fast compared to conventional methods.

With the CAPE VLT it is possible to grab a pile in a horizontal position, upend it to vertical position and start driving the pile in free hanging mode.
Application
Mooring piles
Pile diameter
965-1,016mm
Location
Houtdok, Port of Antwerp
System/end usage
Mooring piles for jetties for house boats
Installation contractor
Herbosch-Kiere
Type of vessel
Crawler crane on spud barge
Main Reasons for solution choice
SELECTED EQUIPMENT
CAPE VLT-80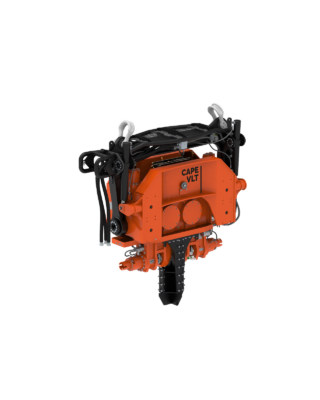 Equipment configuration
CAPE VLT-80
vibro
lifting
technology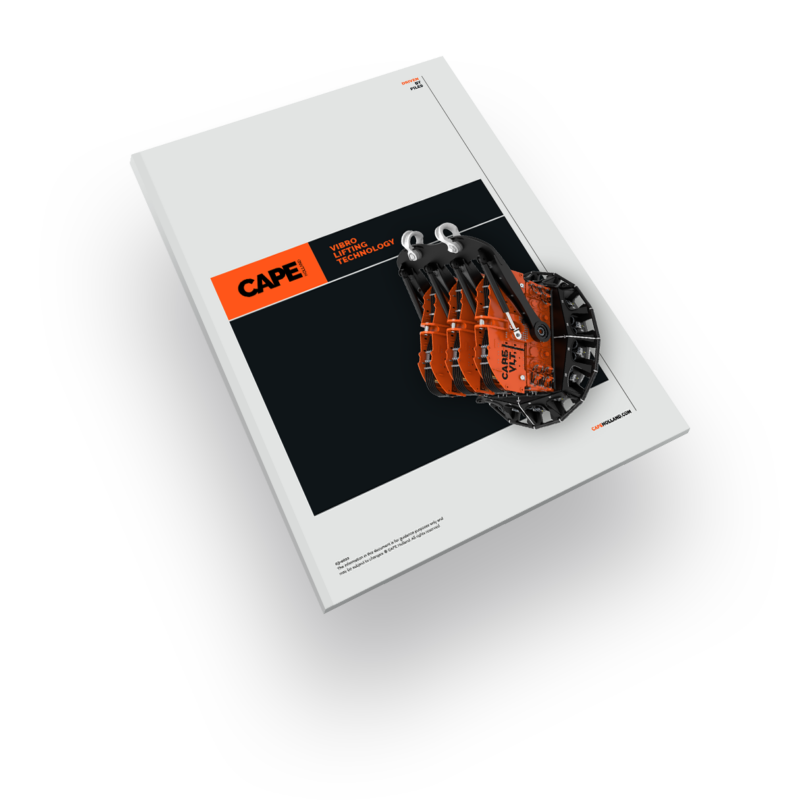 Discover how its unique features will uplift your next project; download the vibro lifting technology guide.
YOU MIGHT BE
INTERESTED IN