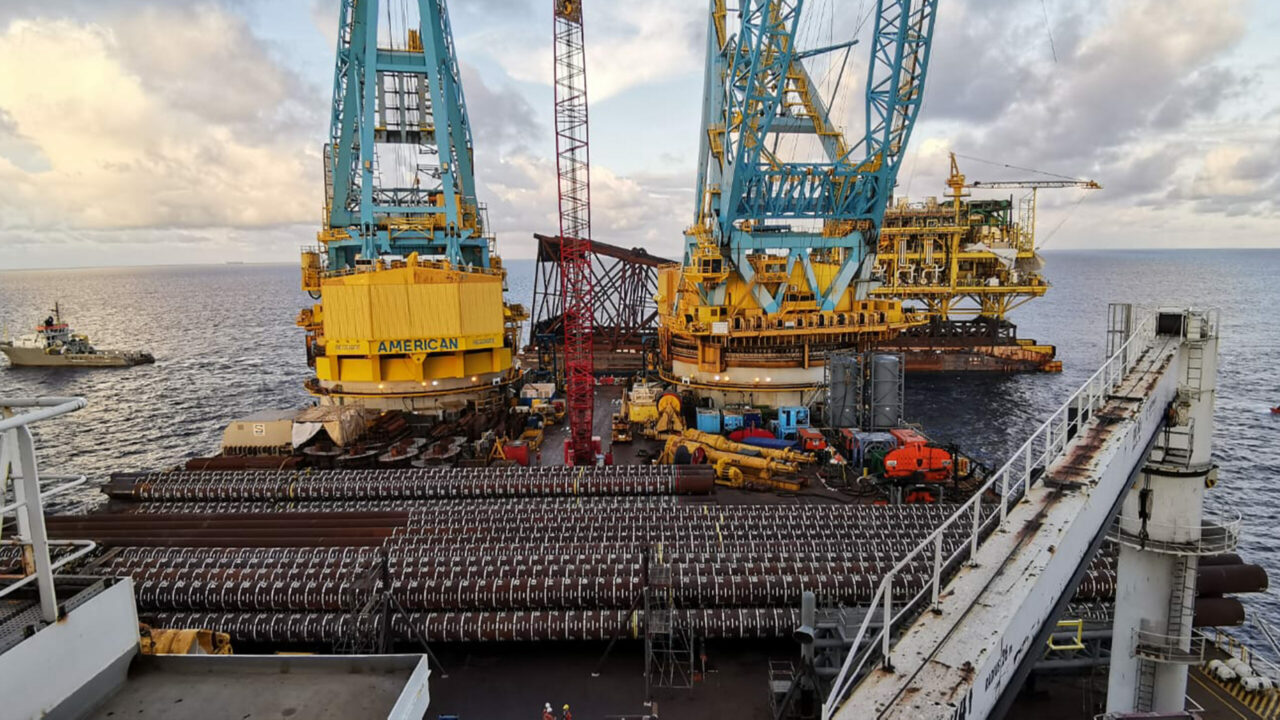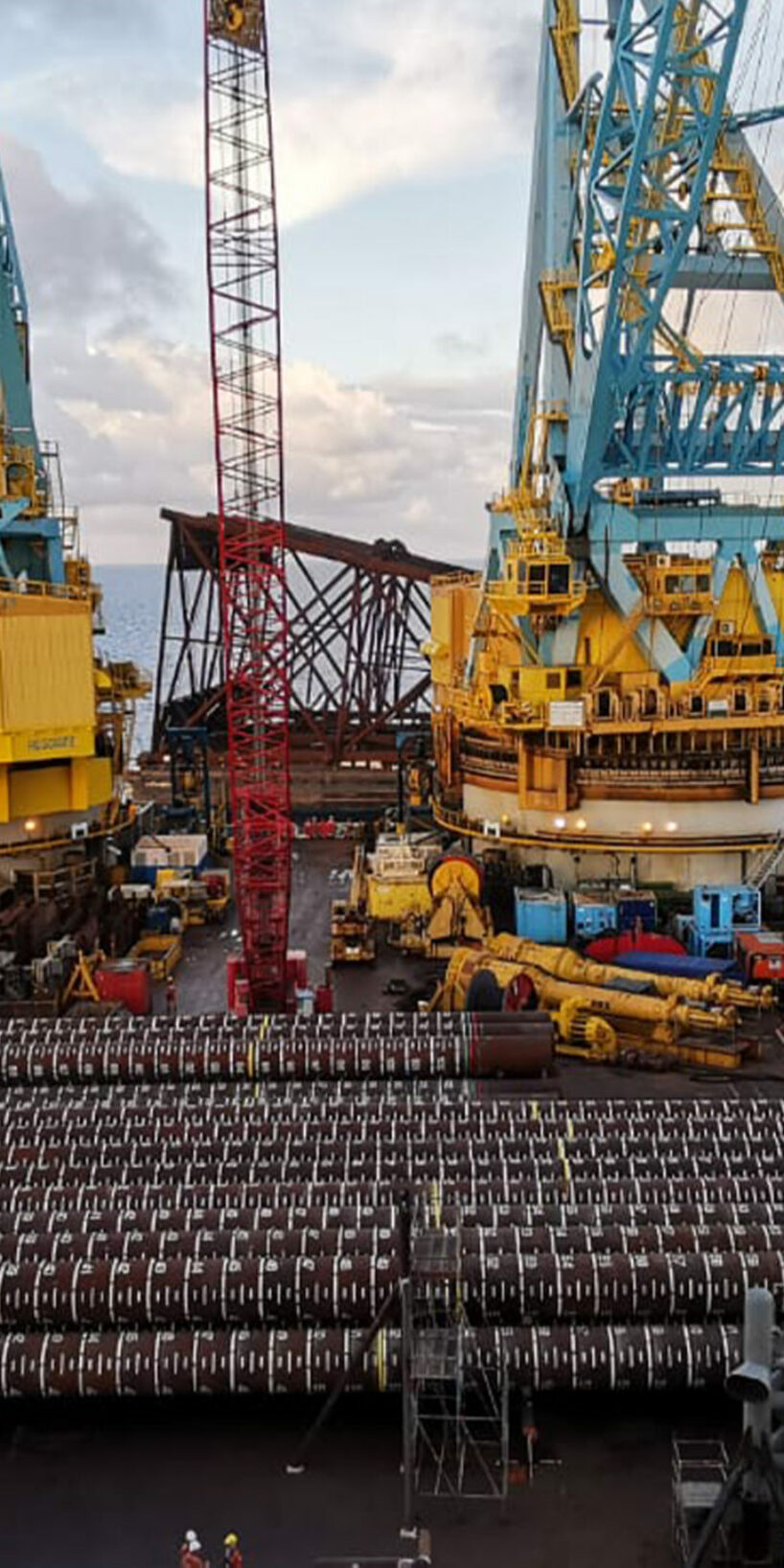 9 subsea jacket piles in Gulf of Mexico
9 SUBSEA JACKET PILES IN GULF OF MEXICO
In 2019, the CAPE VLT-320 was used to upend and install nine 64 inch jacket piles with a length of over 100 meter at a water depth of 60 meter.

With various types of clay the self-weight penetration of the piles didn't allow the conventional installation method of placing the piles into the jacket skirts and leaving them supported by the sleeve to prevent them from toppling over whilst the ILT would be replaced by the impact hammer.

With the CAPE VLT is was possible to upend a pile, place it in the sleeve and drive it sufficiently deep to prevent the pile from toppling over whilst the following pile was picked up. In the end, the CAPE VLT-320 installed 8 out of the 9 piles to final penetration which meant that the impact hammer was actually only required once, saving even more time on the original planning.

During the project it turned out the top soil layer was less stable than expected and it was not safe to leave the jacket unsupported by the crane whilst the piles were picked up. As the upending of the piles required both cranes of the vessel, it was not possible to support the jacket with a crane.

The CAPE VLT came to the rescue. All 3 piles were first upended and driven into the seabed to a stable depth near the installation location. Then the jacket was placed on the seabed and held by one of the cranes whilst the other crane extracted the piles with the CAPE VLT one by one and placing them into the jacket sleeve and drive them down, stabilizing the jacket before it was released from the crane.
Application
Jacket pile installation
Pile wall thickness
2.5inch
System/end usage
Platform
Installation contractor
Saipem
Type of vessel
Self propelled dynamically positioned semisubmersible
Name of vessel and owner
Saipem 7000, Saipem
Main Reasons for solution choice
SELECTED EQUIPMENT
CAPE VLT-320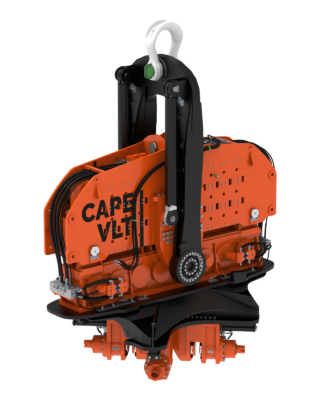 Equipment configuration
CAPE VLT-320
vibro
lifting
technology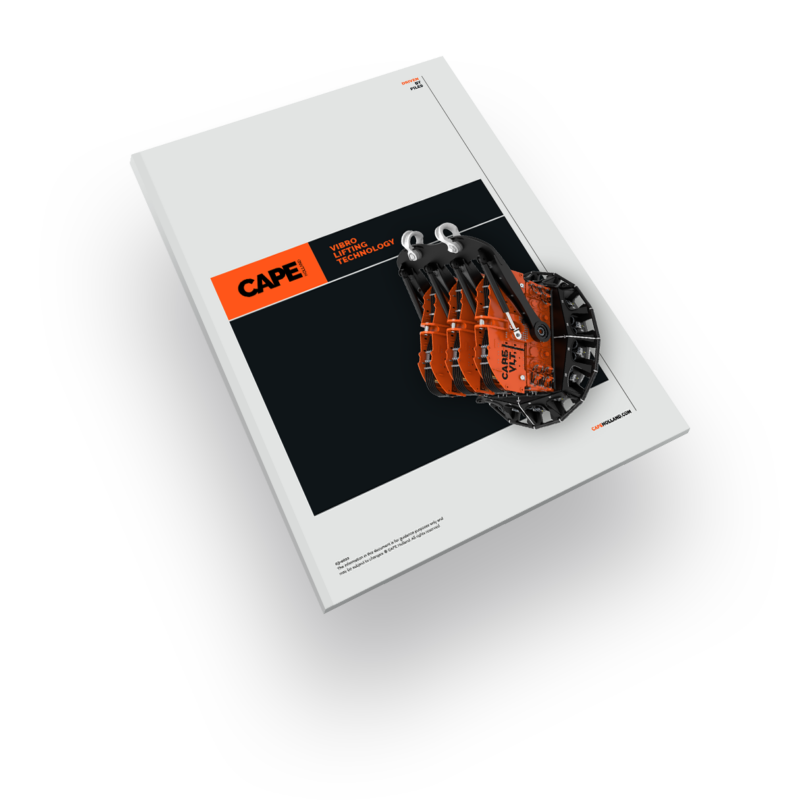 Discover how its unique features will uplift your next project; download the vibro lifting technology guide.
YOU MIGHT BE
INTERESTED IN