DATE: January 12, 2023
CHEERS TO THE FUTURE
In 2022 we celebrated 20 years CAPE Holland. And what a ride it was! With growing confidence we look ahead to the future.
We are passionate about piling; we continuously improve the performance of pile installation and removal: faster, easier, smoother and more sustainable. We love to make impact and contribute to good vibrations
We look forward raising the bar for the CAPE Vibro Lifting Technology coming year again. 2023 will be another year to remember with new exciting solutions, projects, and much more!
Connect with our channels and we will promise to keep you up-to-date on the latest Vibro Lifting Technology developments and knowledge!

vibro
lifting
technology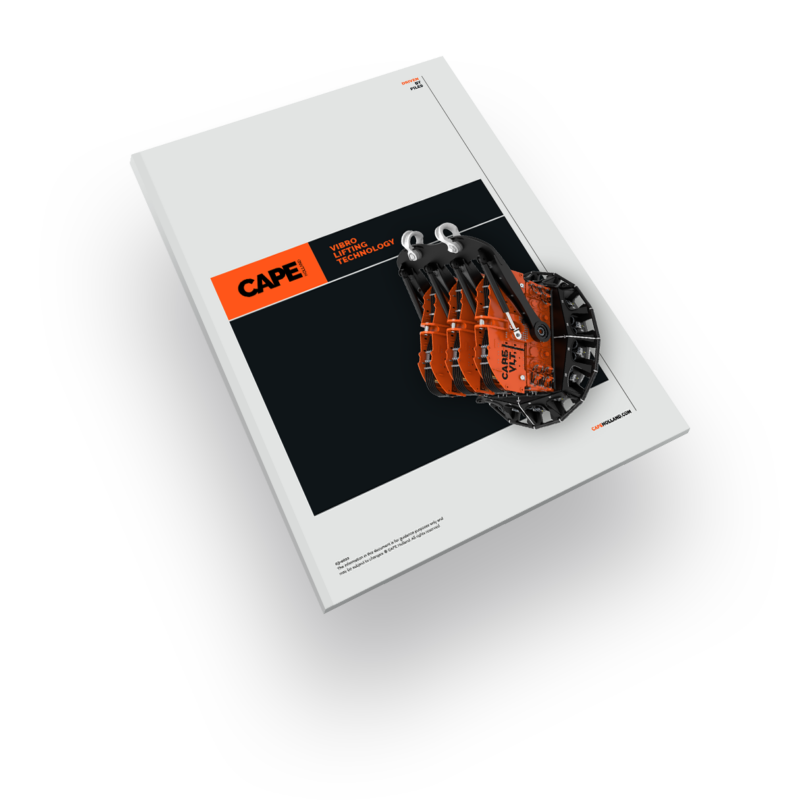 Discover how its unique features will uplift your next project; download the vibro lifting technology guide.
YOU MIGHT BE
INTERESTED IN