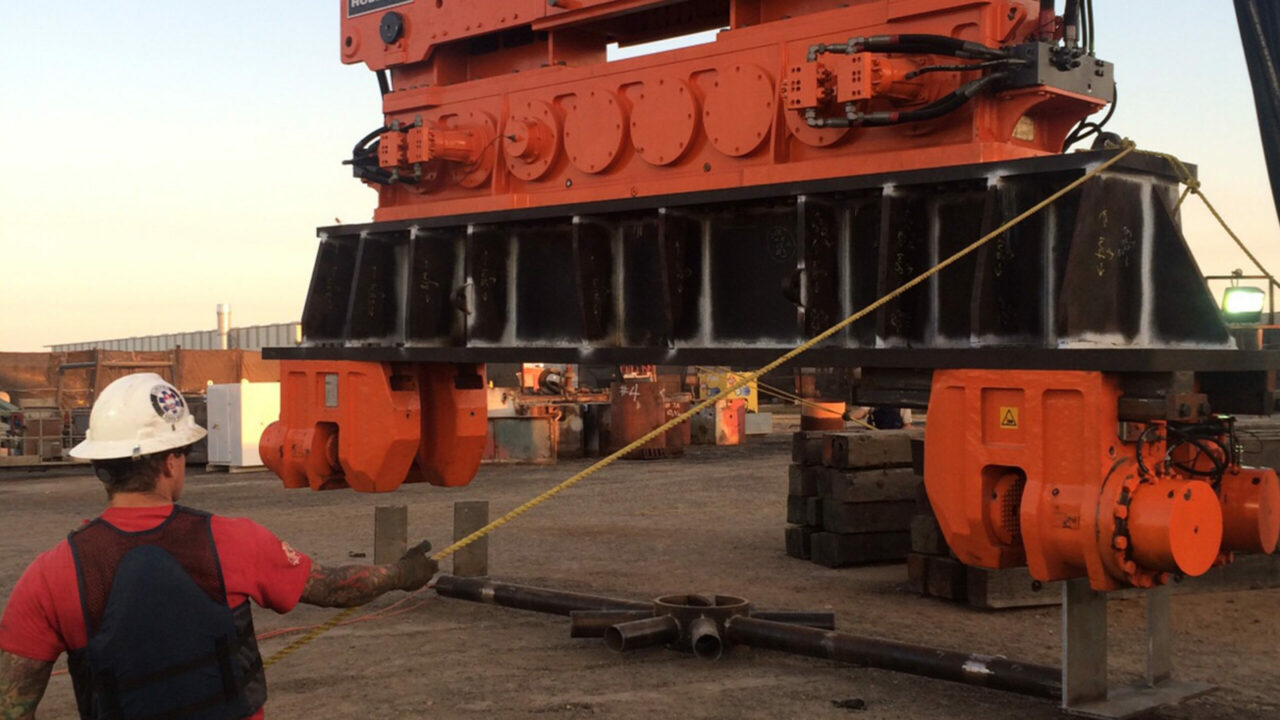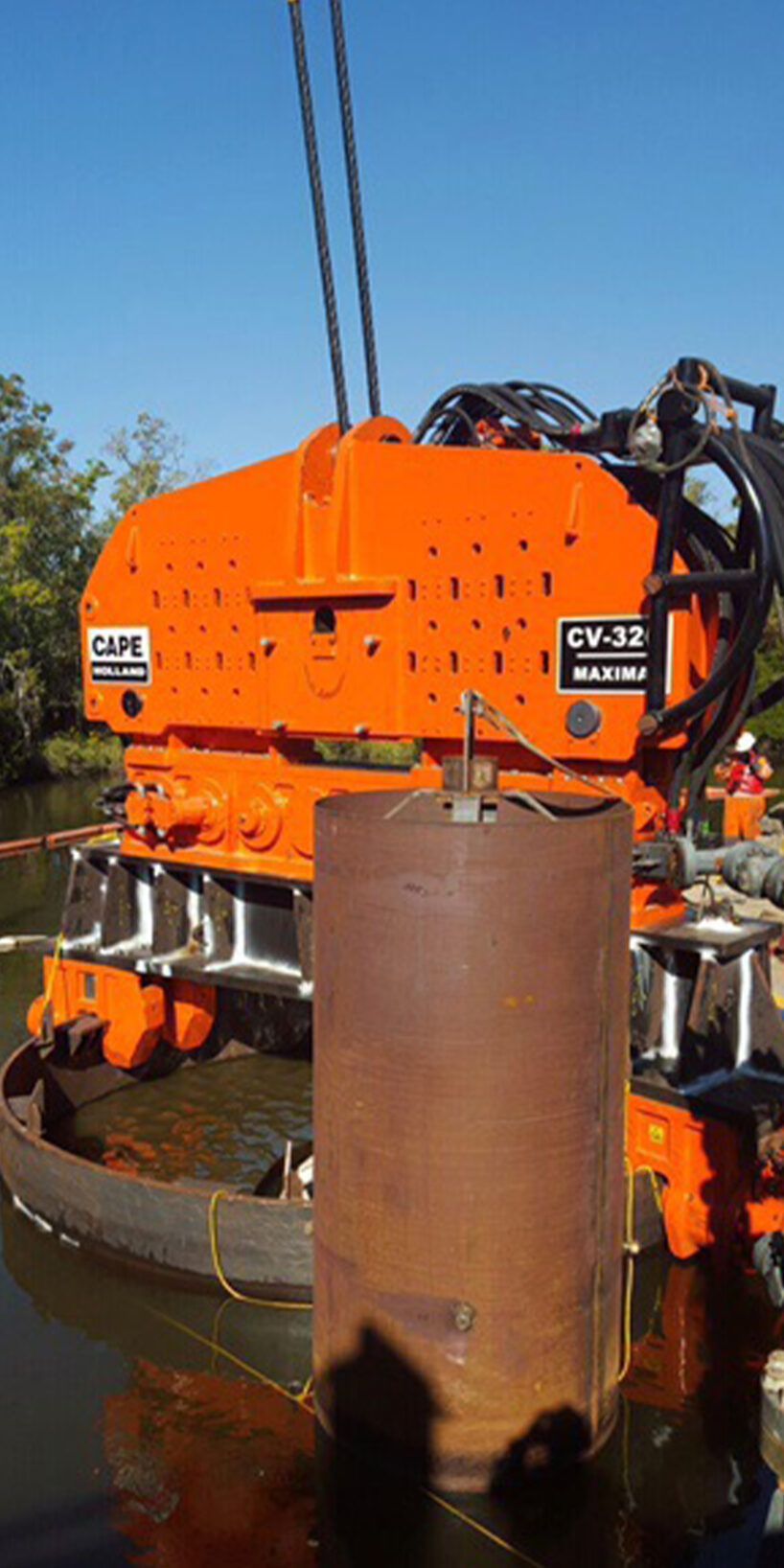 Cofferdam over a well head installation
COFFERDAM OVER A WELL HEAD INSTALLATION
In 2015, the CAPE VLT-320 was used to install a 5.7 meter diameter cofferdam over a leaking plugged and abandoned oil well in order to repair the leak.

The pile was divided into two bolted sections of 11.3 and 6.7 meter and installed at Weeks Island in Louisiana, USA. The first section was placed onto the mudline, after which the CAPE VLT was placed on top and used to vibrate the first section to target penetration.

After the CAPE VLT was removed, the second section was placed and bolted to the first section. Finally, the CAPE VLT was placed on top again to vibrate the complete cofferdam to final penetration.
Application
Leaking well containment
Pile length
Section 1: 11.3m / Section 2: 6.7m
No. of piles
1 (2 sections)
Location
Weeks Island, Louisiana
System/end usage
Cofferdam
Operator or end customer
Shell
Installation contractor
Tetra Technologies
Main Reasons for solution choice
SELECTED EQUIPMENT
CAPE VLT-320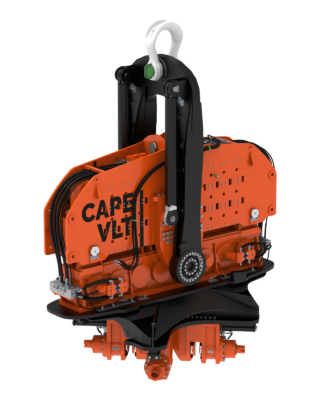 Equipment configuration
CAPE VLT-320 Single
vibro
lifting
technology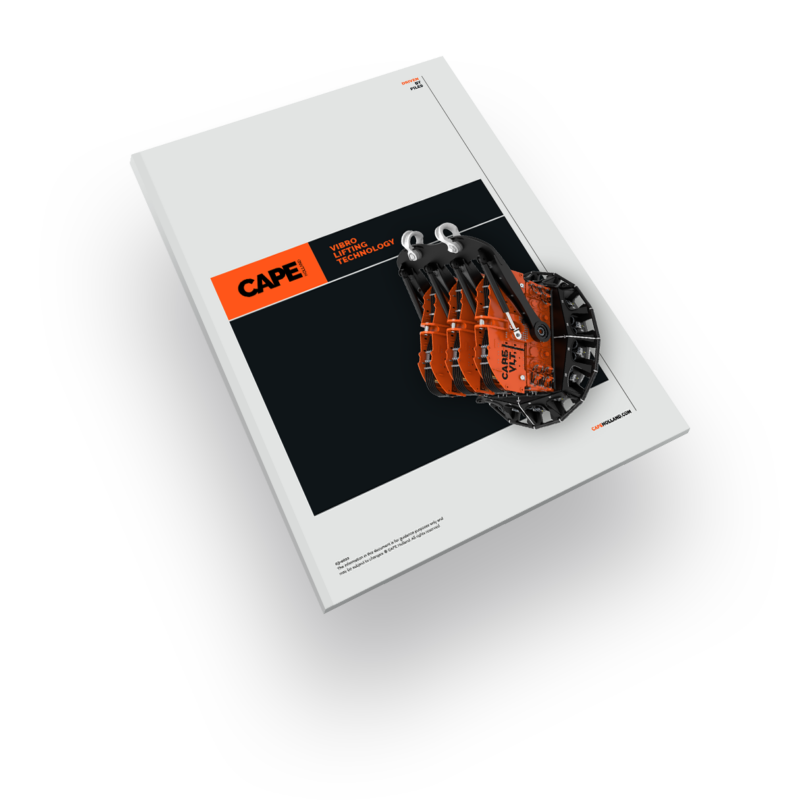 Discover how its unique features will uplift your next project; download the vibro lifting technology guide.
YOU MIGHT BE
INTERESTED IN