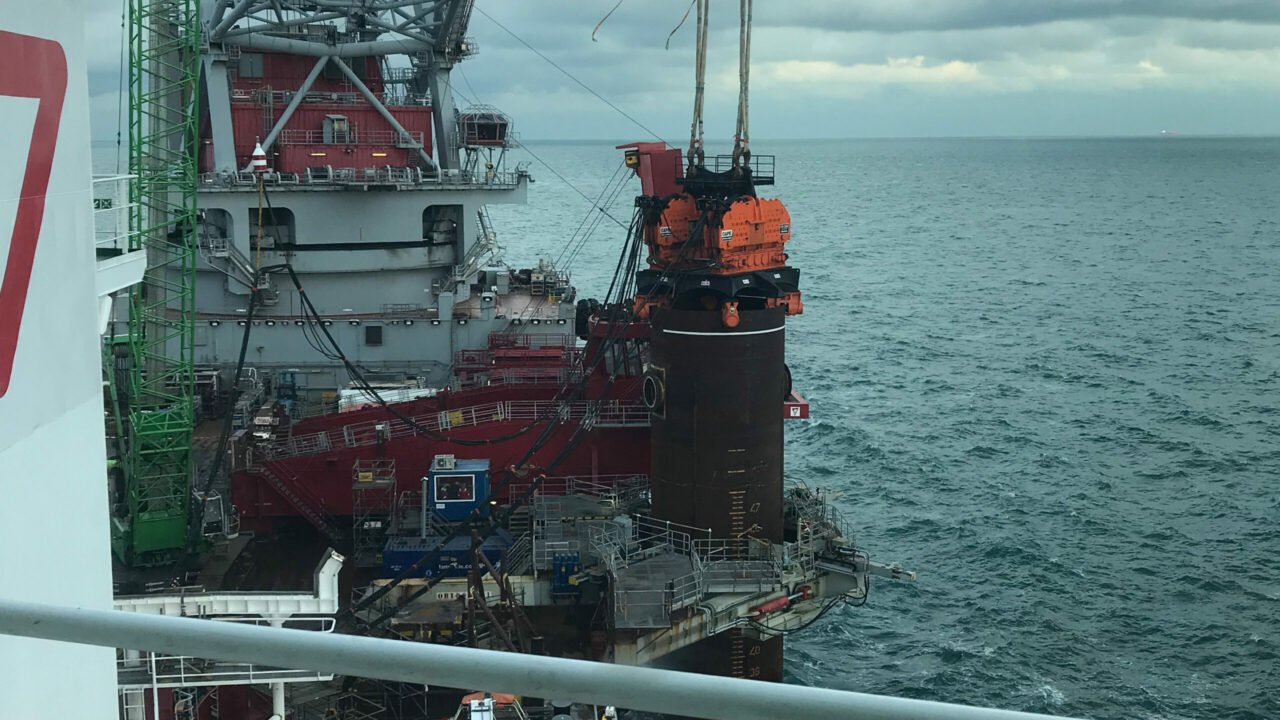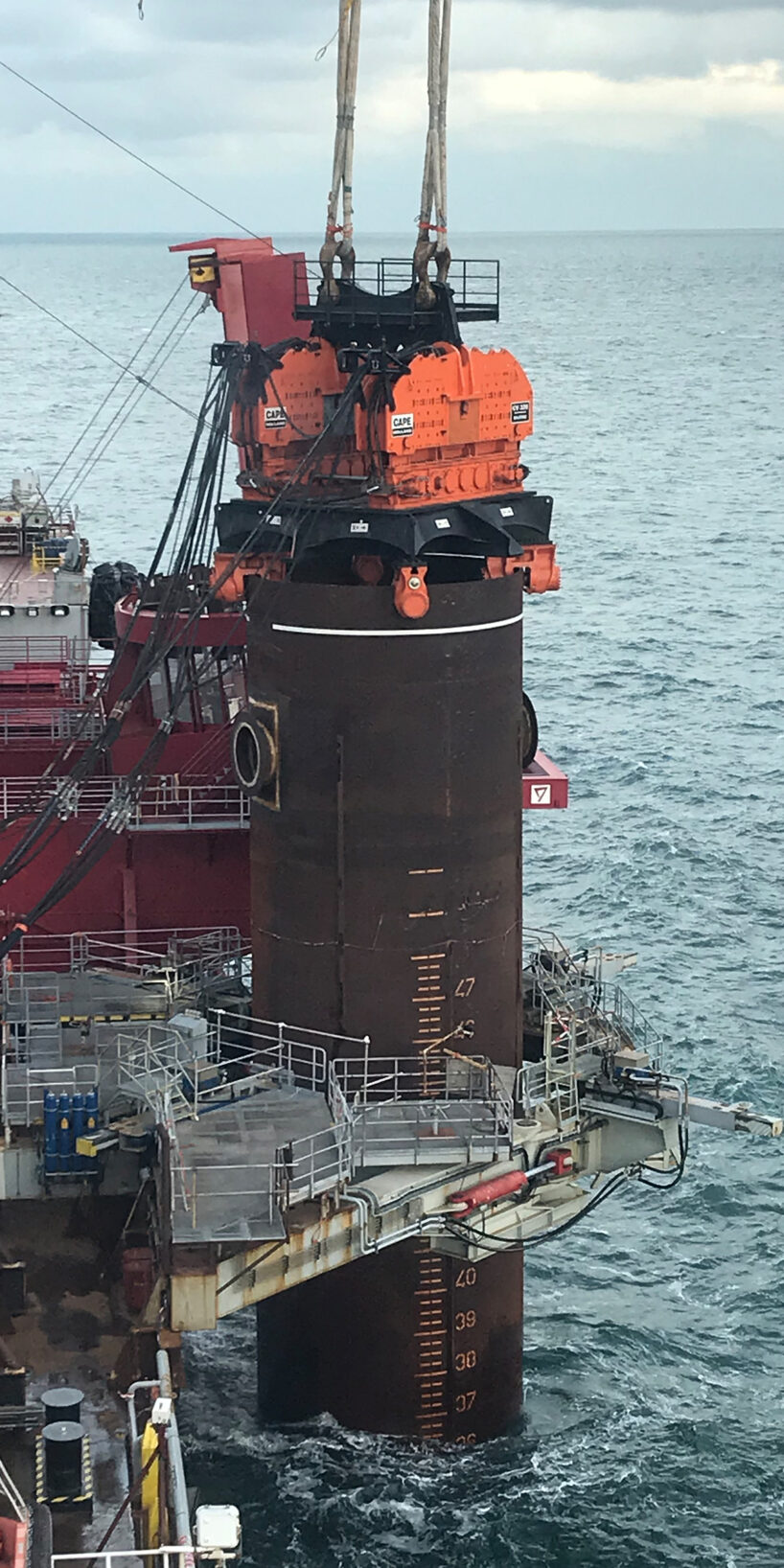 Drive and extract a 6.5 meter diameter monopile
DRIVE AND EXTRACT A 6.5 METER DIAMETER MONOPILE
In 2019, a CAPE VLT-320 Tandem was used to drive and extract a 6.5 meter diameter monopile of 60 meter length and weighing 330 ton on the Hollandse Kust Zuid Offshore Wind Farm off the Dutch coast.

As part of a new motion compensated gripper frame test with Dynamic Positioning installation the CAPE VLT was used as the pile had to be removed after installation and offered the opportunity to perform the test multiple times.
Application
Monopile installation and extraction
Pile wall thickness
60-75mm
Location
Hollandse Kust Zuid
Market
Offshore Renewables
System/end usage
Installation and decommissioing test
Operator or end customer
Seaway 7
Installation contractor
Seaway 7
Type of vessel
Floating Heavy Lift Vessel
Name of vessel and owner
Seaway Strashnov, Seaway 7
Main Reasons for solution choice
SELECTED EQUIPMENT
CAPE VLT-320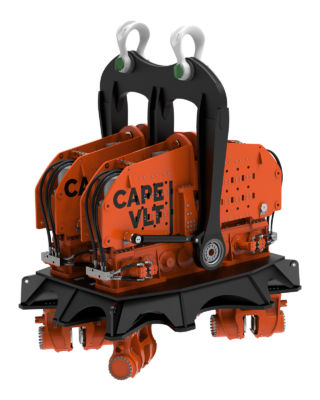 Equipment configuration
CAPE VLT-320 Tandem
vibro
lifting
technology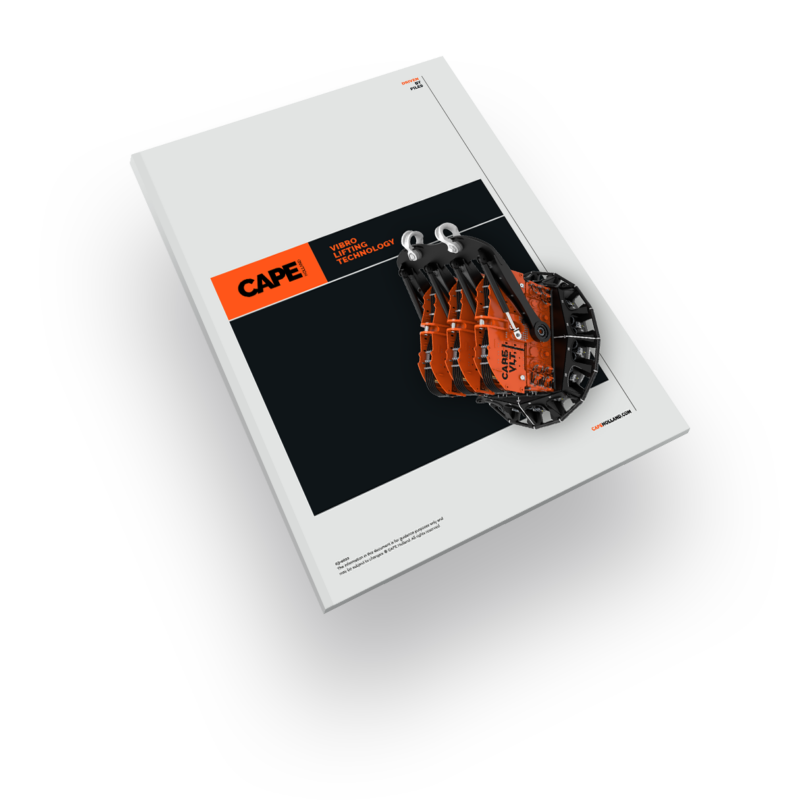 Discover how its unique features will uplift your next project; download the vibro lifting technology guide.
YOU MIGHT BE
INTERESTED IN