Free hanging monopile installation test
FREE HANGING MONOPILE INSTALLATION TEST IN THE NETHERLANDS
In 2018, the CAPE VLT-320 Tandem was used to upend and install a 6.5 meter diameter monopile with a length of 30.4 meter at the Maasvlakte 2 in Rotterdam, the Netherlands.

The pile was successfully upended and driven to final penetration. The pile needed to be stable for a test of a new type of impact hammer which would have needed a special installation frame otherwise.

Free hanging from the Matador 3 from Bonn & Mees the CAPE VLT only needed a net driving time of 15 mins to get the 330 tonnes weighing monopile to a penetration depth of 24 meter.

Without any other tool, gripper or installation frame the pile ended up at 0.05° verticality which was well within the set tolerance. This project showed how the verticality could still be corrected even at final penetration.
Application
Monopile installation
Location
Maasvlakte 2, Rotterdam
Market
Offshore Renewables
System/end usage
Test pile
Operator or end customer
Fistuca
Installation contractor
Fistuca
Type of vessel
Floating sheerleg
Name of vessel and owner
Matador 3, Bonn & Mees
Main Reasons for solution choice
SELECTED EQUIPMENT
CAPE VLT-320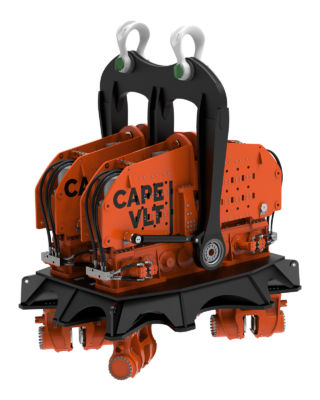 Equipment configuration
CAPE VLT-320 Tandem
vibro
lifting
technology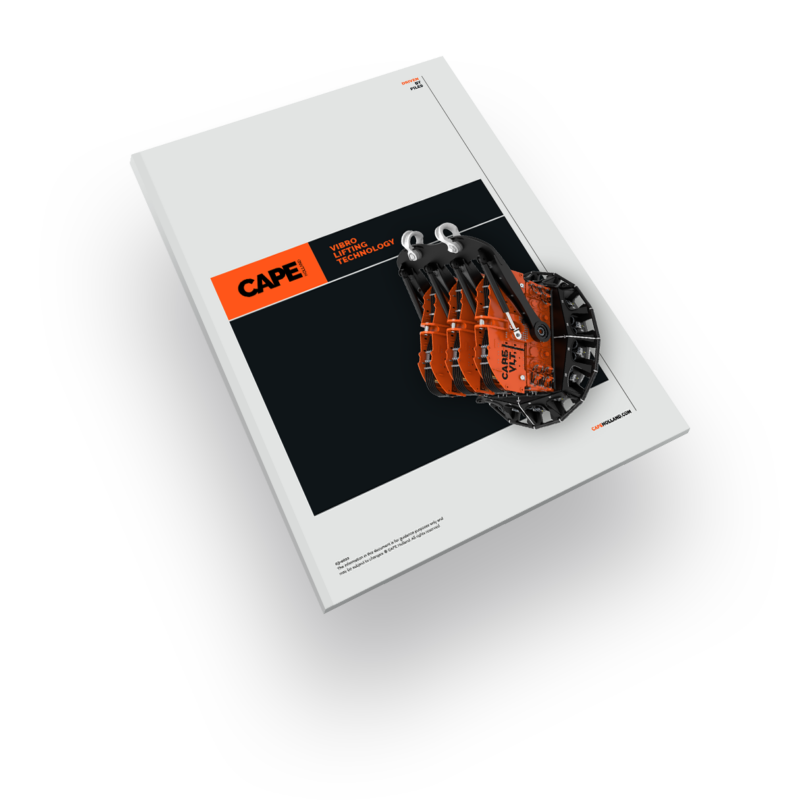 Discover how its unique features will uplift your next project; download the vibro lifting technology guide.
YOU MIGHT BE
INTERESTED IN