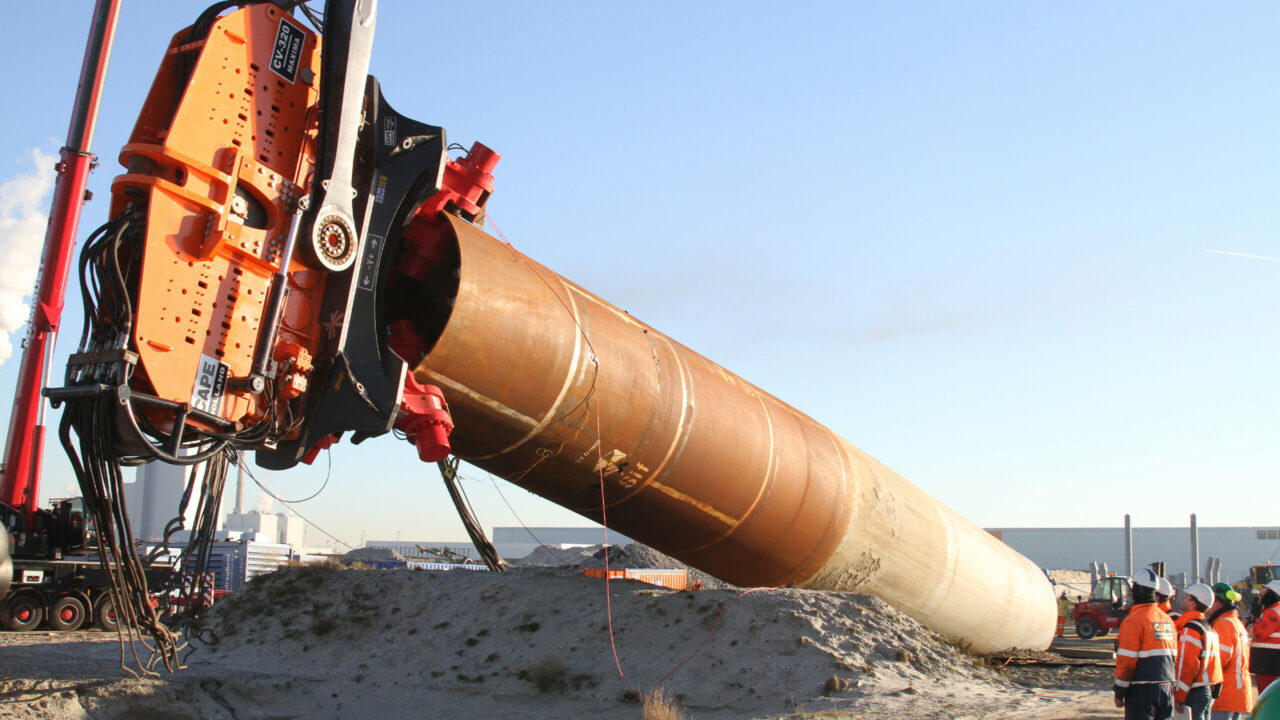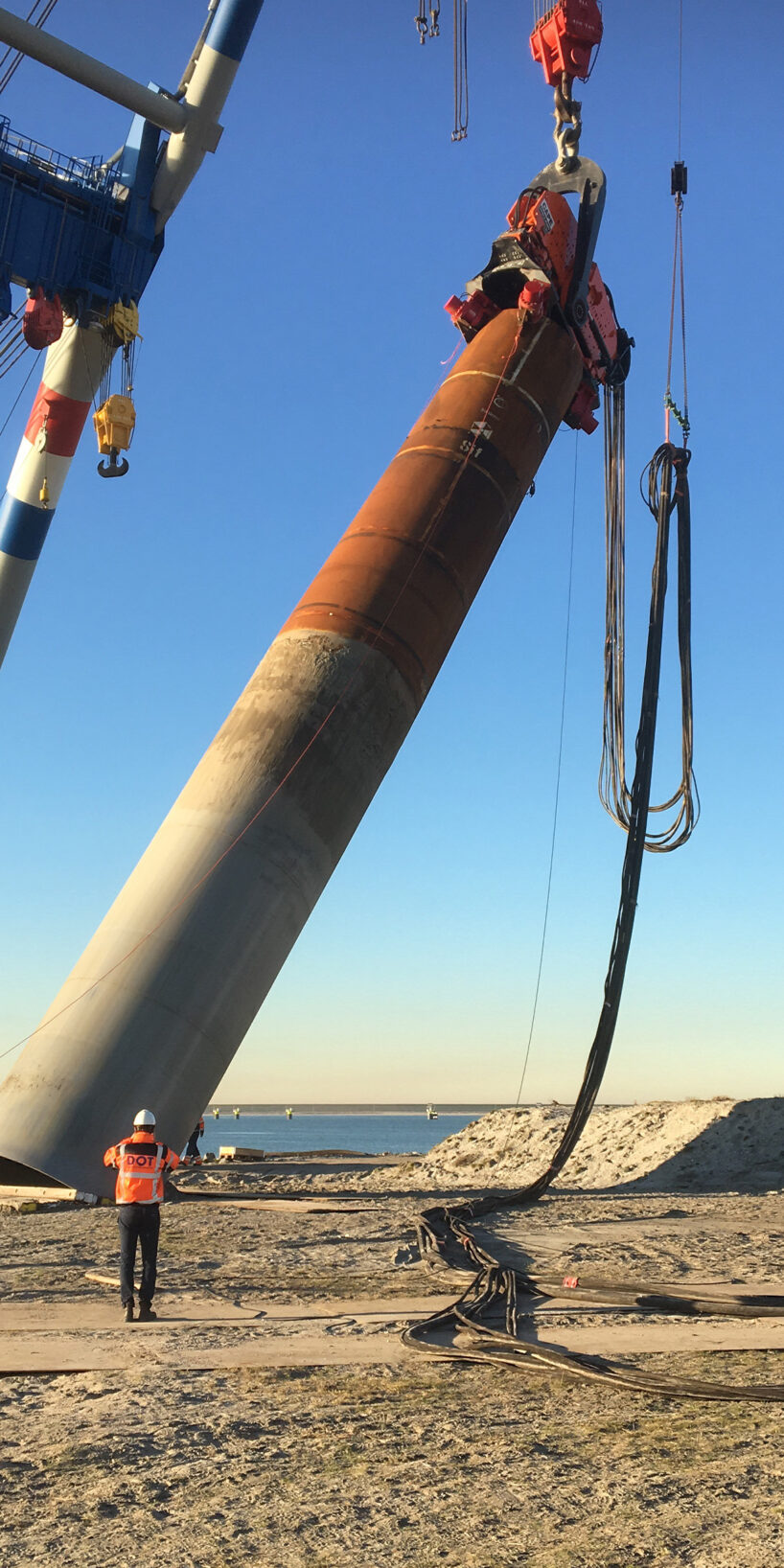 Monopile decommissioning demonstration
MONOPILE DECOMMISSIONING DEMONSTRATION IN THE NETHERLANDS
In 2016, the CAPE VLT-320 was used to decommission a monopile with a slip joint connection with a length of 27 meter, weighting 127 ton with a bottom diameter of 4 meter at the Maasvlakte 2 in the Netherlands.

The pile was installed 7 months prior to extraction using the same equipment. The pile served as a foundation for a demonstration turbine.

The monopile was extracted in record time of 11 minutes after which it was down-ended easily, ready to be picked up and transported to the SIF factory to be extended for installation offshore for the next phase in the demonstration project called the Slip Joint Offshore Research project (SJOR).
Application
Decommissioning
Pile wall thickness
40-60mm
Location
Maasvlakte 2, Rotterdam
Market
Offshore Renewables
System/end usage
Offshore Wind Turbine & Research
Operator or end customer
DOT
Installation contractor
DOT
Type of vessel
Floating sheerleg
Name of vessel and owner
Matador 3, Bonn & Mees
Main Reasons for solution choice
SELECTED EQUIPMENT
CAPE VLT-320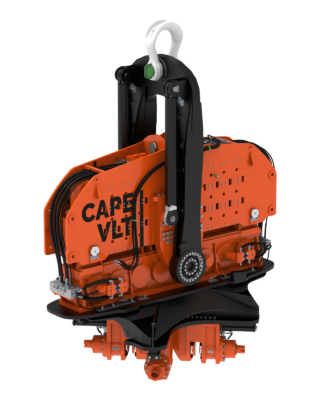 Equipment configuration
CAPE VLT-320 Single
vibro
lifting
technology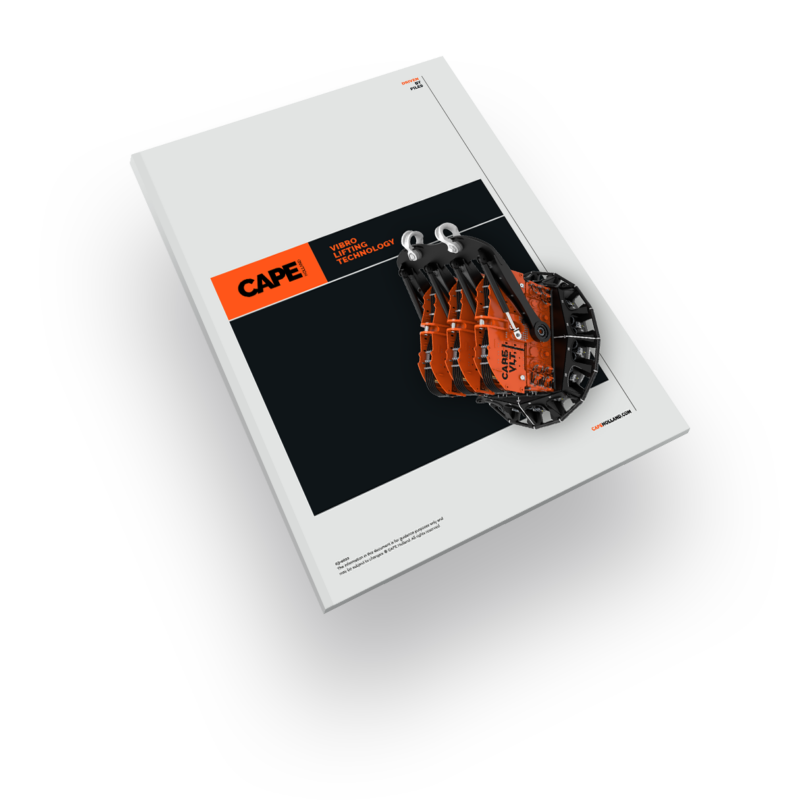 Discover how its unique features will uplift your next project; download the vibro lifting technology guide.
YOU MIGHT BE
INTERESTED IN