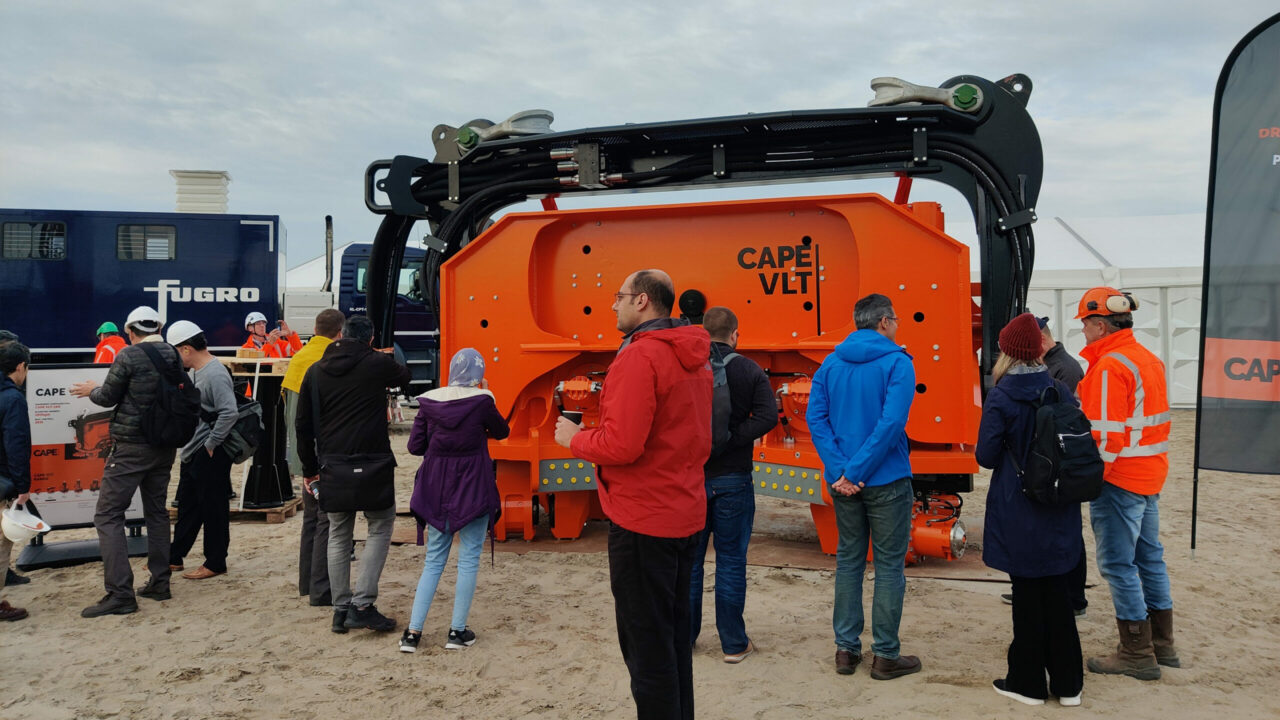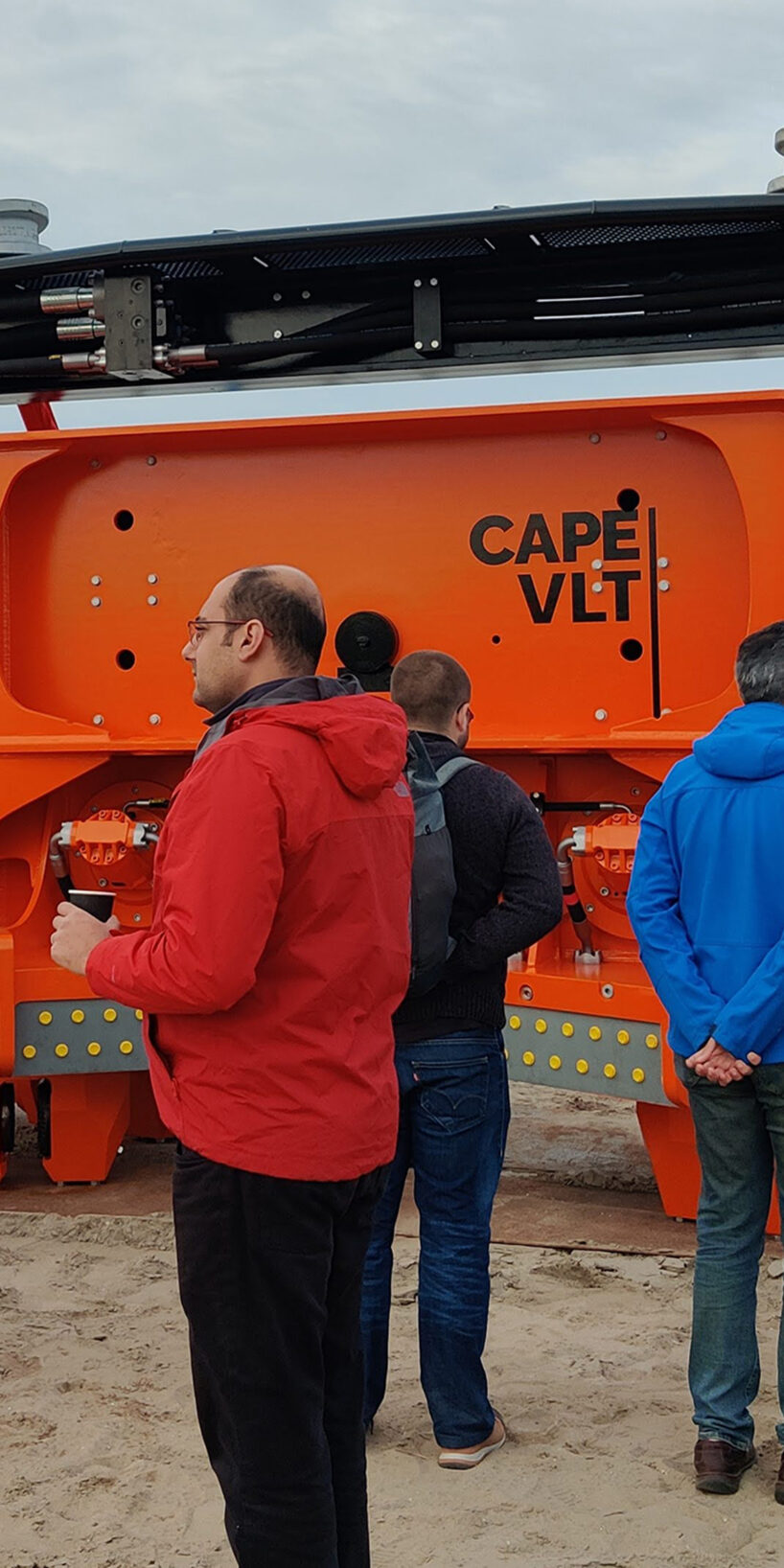 DATE: September 20, 2022
THE NEW CAPE VLT-160
The new CAPE VLT-160, the missing link between the CAPE VLT-80 and the CAPE VLT-320.
With a eccentric moment of 160kgm this unit has been designed for piles between 1.2 and 3.0m diameter (48"- 120") and weighing up to 220t. The tool weighs 43t and uses four of the OC-125 hydraulic clamps.

As standard on all CAPE VLT's, it is certified for offshore lifting under Lloyd's Register CLAME and is capable of upending piles.

The CAPE VLT-160 can of course also be used sub-sea and carries the same set of sensors as the rest of the CAPE VLT range for ease of installation control and extensive data capturing. It can be operated by a single PU 1580 hydraulic power unit. A clever guiding plate system allows for easy, cheap to produce and lightweight project specific pile guides for ease of stabbing onto the pile.

Together with the CAPE VLT-80, the CAPE VLT-160 is classed as the smaller CAPE VLT's in the CAPE Holland fleet of Vibro Lifting Tools, designed for the installation of all sorts of pin piles for fixing all kind of structures to the seabed, ideal for installing anchor piles for floating wind and driving jacket piles through jacket sleeves or pre-piling templates.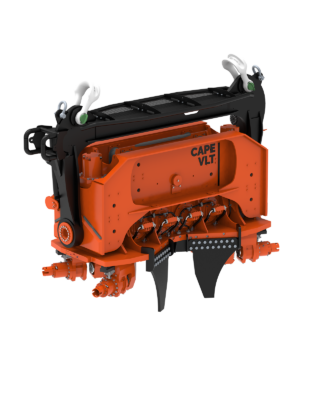 Equipment configuration
CAPE VLT-160
Pile diameter range
1.2 – 3.0m (48″-120″)
Pile wall thickness
19 – 65mm
vibro
lifting
technology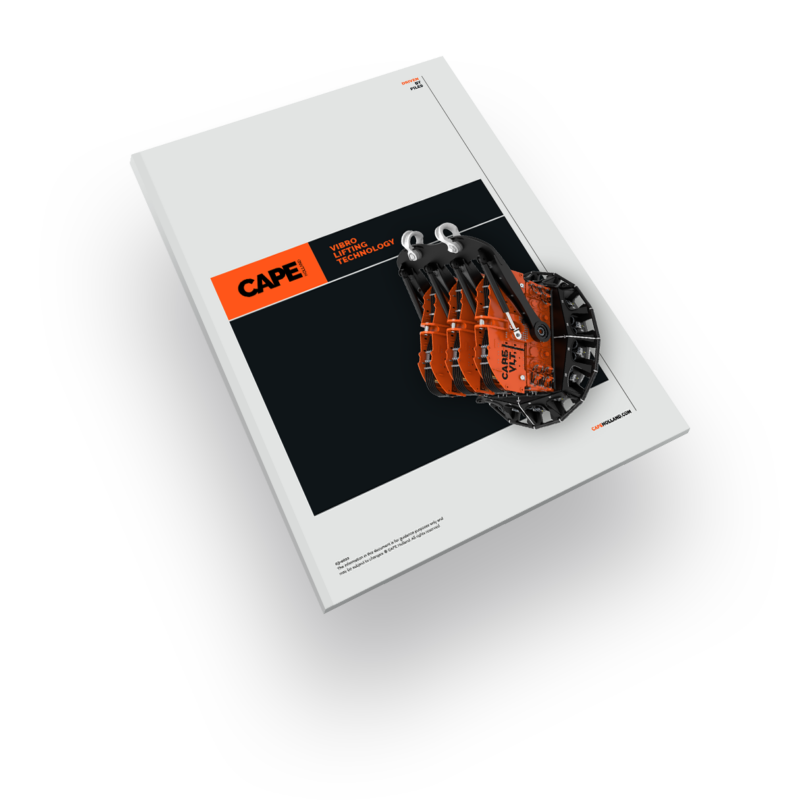 Discover how its unique features will uplift your next project; download the vibro lifting technology guide.
YOU MIGHT BE
INTERESTED IN