DATE: January 19, 2023
65 COMBI WALL PILES
In 2022, the CAPE VLT-80 was used to upend and install 65 combi wall piles with a length of 29.25m for the renovation of the Royerssluis/lock and Oosterweelknoop in Antwerp, Belgium.

The CAPE VLT-80, which is certified for upending and lifting under Lloyd's Register CLAME, offered contractors consortium Rinkoniên the ideal solution for a safe installation on this inshore project.

With the CAPE VLT-80 the job could be carried out with just one crane, instead of the two cranes required for the traditional installation method with a standard vibrohammer without upending functionality saving money on less equipment required and saving time by speeding up the installation process.
[image courtesy: Wouter de Roover]
Application
Combi wall pile installation
Pile type
Combi wall piles
Pile type
Combi wall piles
Period
August – September 2022
Installation contractor
Contractors consortium Rinkoniên
Main Reasons for solution choice
SELECTED EQUIPMENT
CAPE VLT-80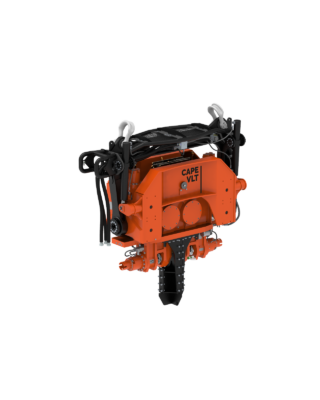 Equipment configuration
CAPE VLT-80
vibro
lifting
technology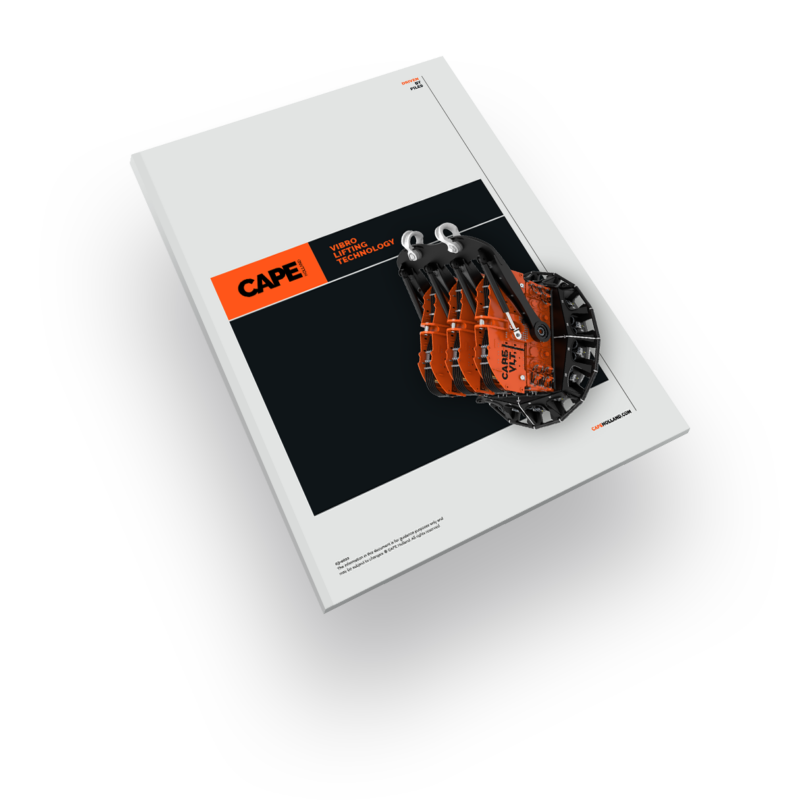 Discover how its unique features will uplift your next project; download the vibro lifting technology guide.
YOU MIGHT BE
INTERESTED IN