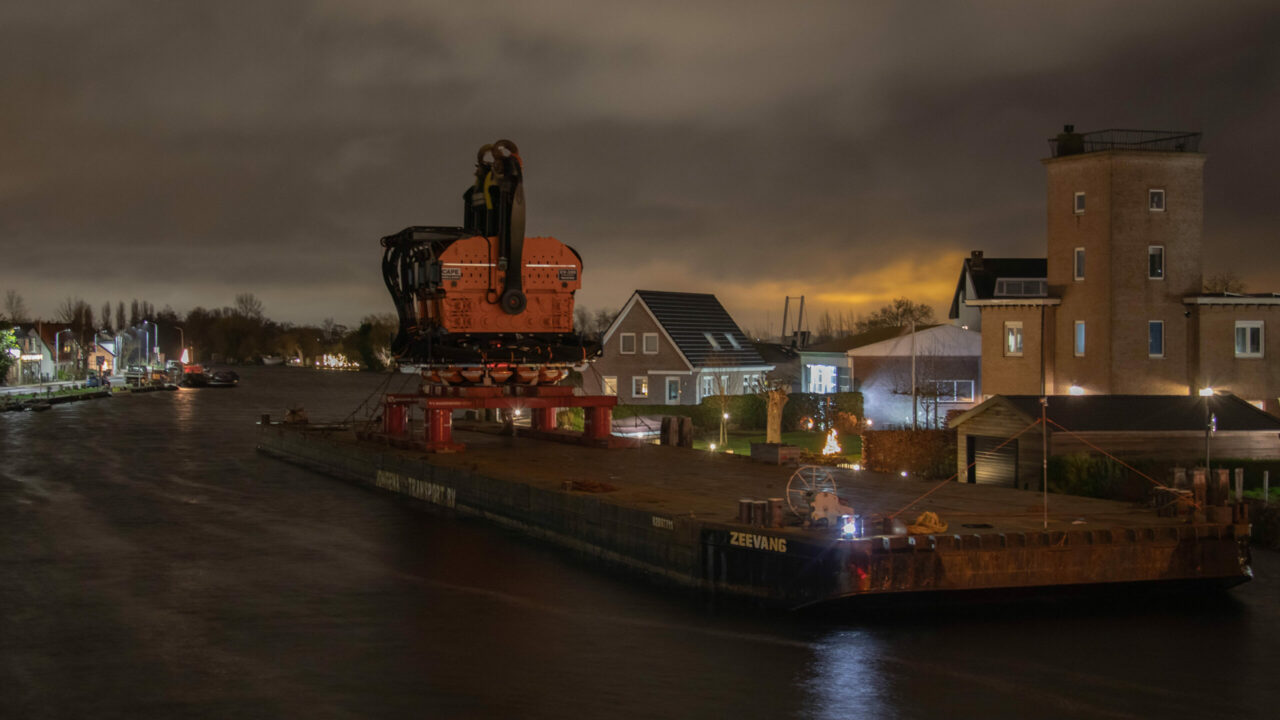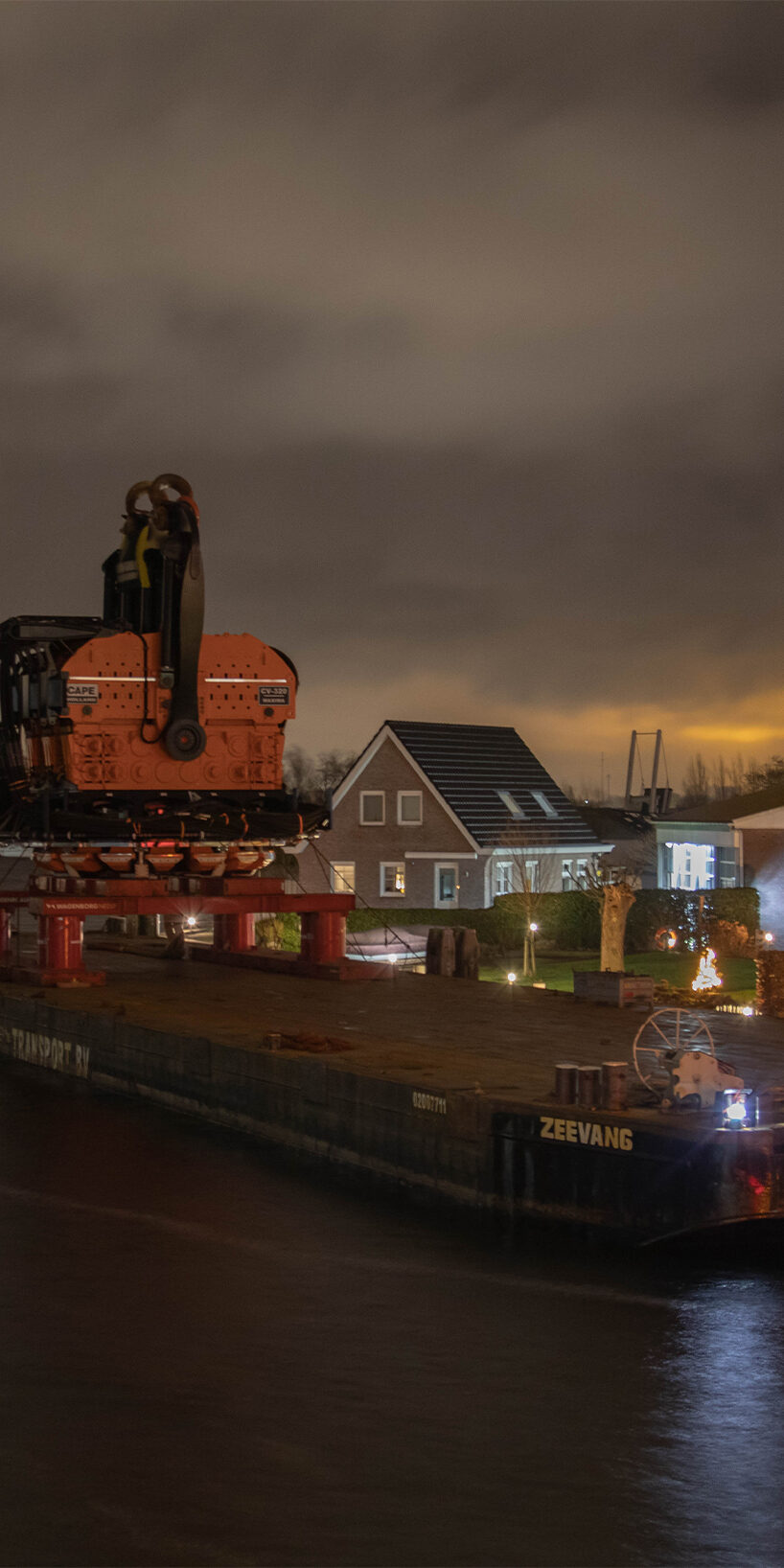 FOLLOW
THE MOST
POWERFUL
VIBRO LIFTING TOOL
IN THE WORLD
DATE: April 28, 2022
THE ROAD TO KASKASI
In April 2020, CAPE Holland was awarded a contract by Seaway7 to supply a CAPE VLT for the installation of the monopile foundations for the Kaskasi II Offshore Wind Farm. With a total capacity of 1,920 kgm this is the most powerful Vibro Lifting Tool in the world.

This item is updated with information and images as the project progresses. Latest update: April 2022.

Background
No stranger to the offshore vibro piling technology, Seaway7 has already been using a CAPE VLT back in 2012 for the first time to drive the monopiles for the Riffgat project to stable depth.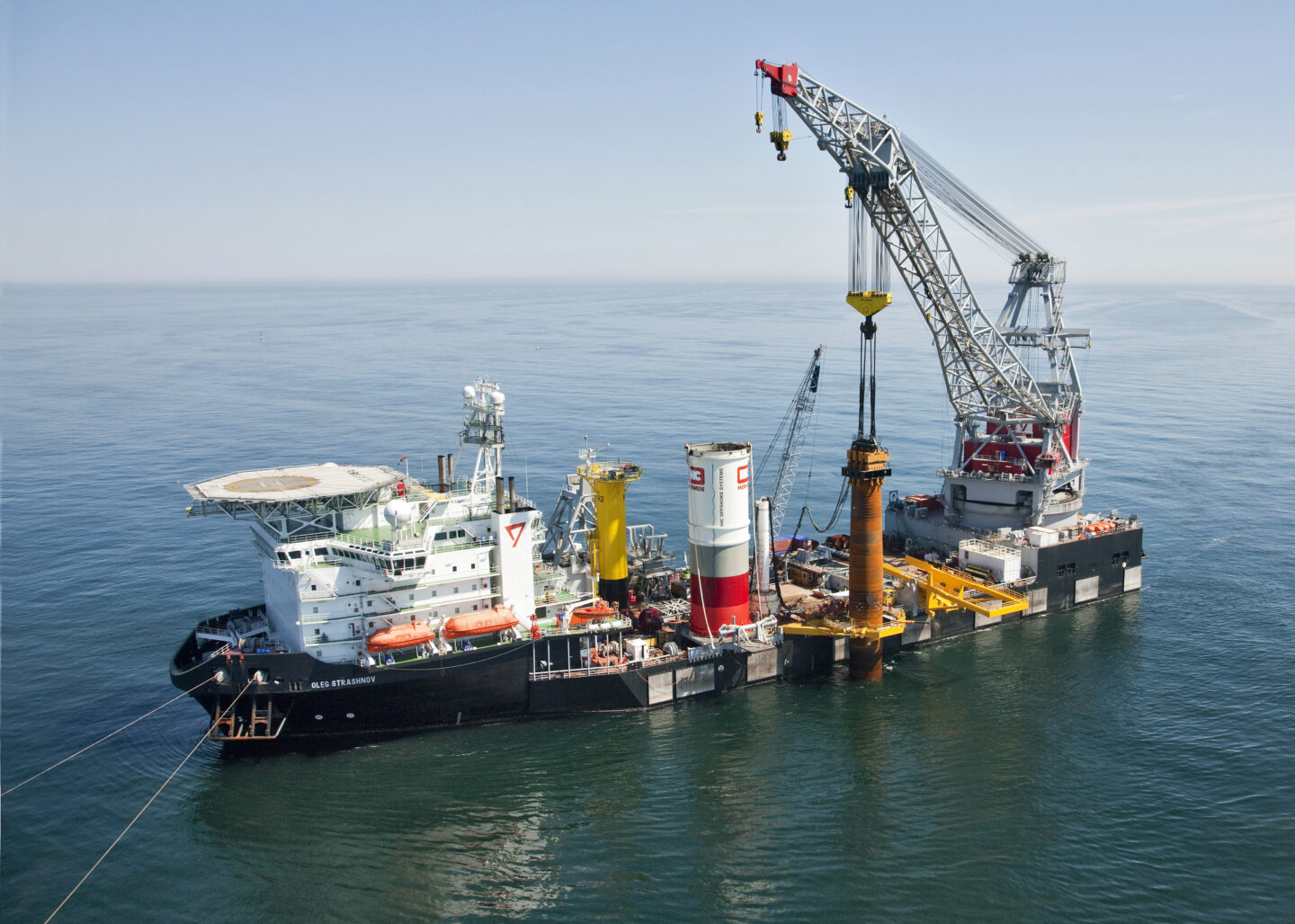 Since the succes on Riffgat, Seaway7 used CAPE VLT's on a number of Oil and Gas projects as well.
Project basics
The CAPE VLT for Kaskasi will have multiple vibro hammers linked together to provide a total of 1,920 kgm which makes this the most powerful Vibro Lifting Tool in the world. A specially developed clamping system will be used to create the interface between the CAPE VLT and the flanged top of the monopiles.

Installation of the Kaskasi II Offshore Wind Farm is planned to start in 2022. The project is located in German waters of the North Sea, 35 kilometers north of Helgoland and will produce 325 MW with it's 38 turbines. The offshore wind farm of approximately 17.4km2 and in water depths ranging between 18m and 25m.
2021
Fabrication of the worlds largest Vibro Lifting Tool at Breman Machinery.

September 2021
A picture says more than a thousand words. She is there… and she is ready for take-off!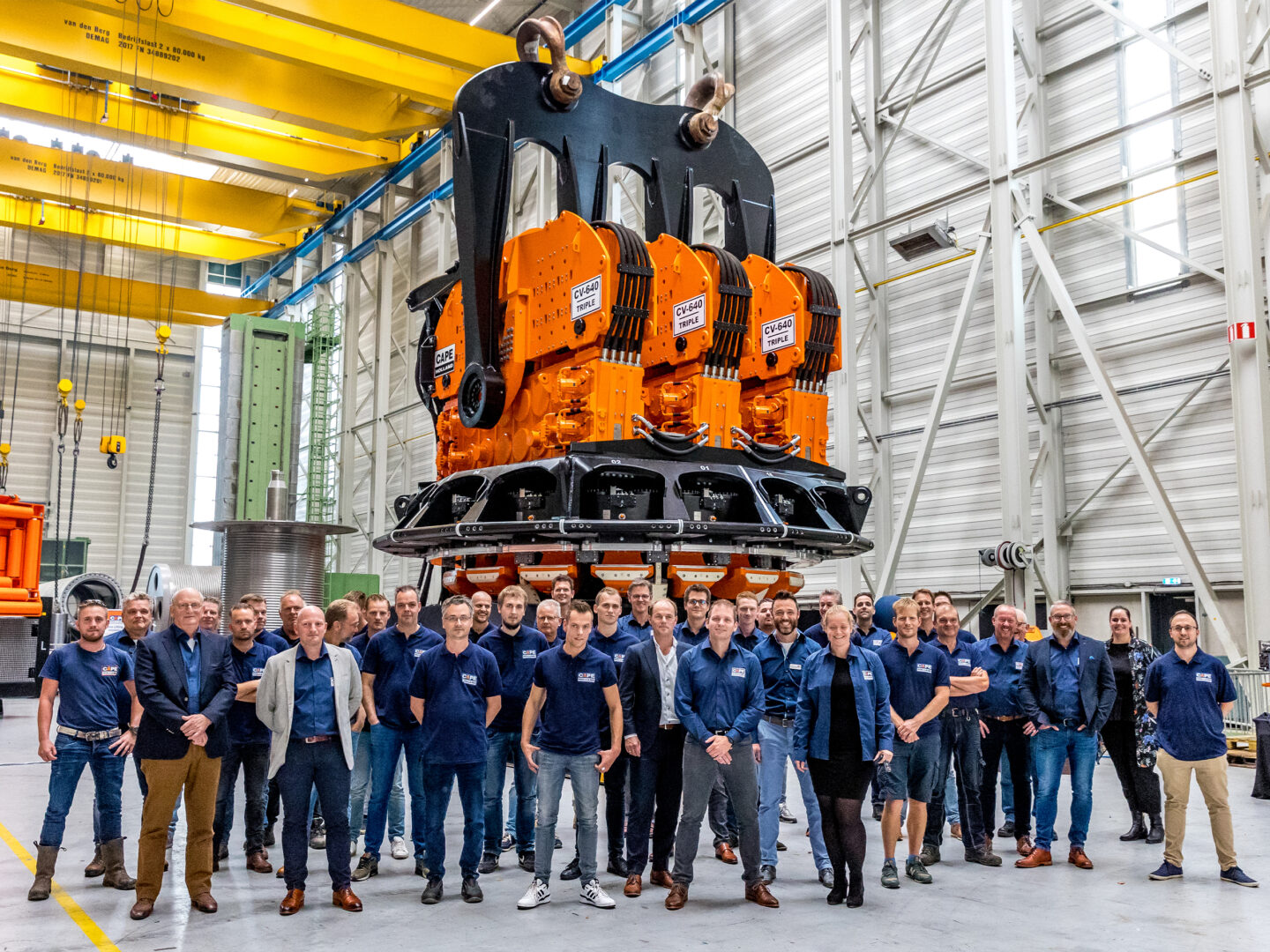 December 2021
The CAPE VLT has been transported over the Christmas period from Breman Machinery (Genemuiden) to Rotterdam.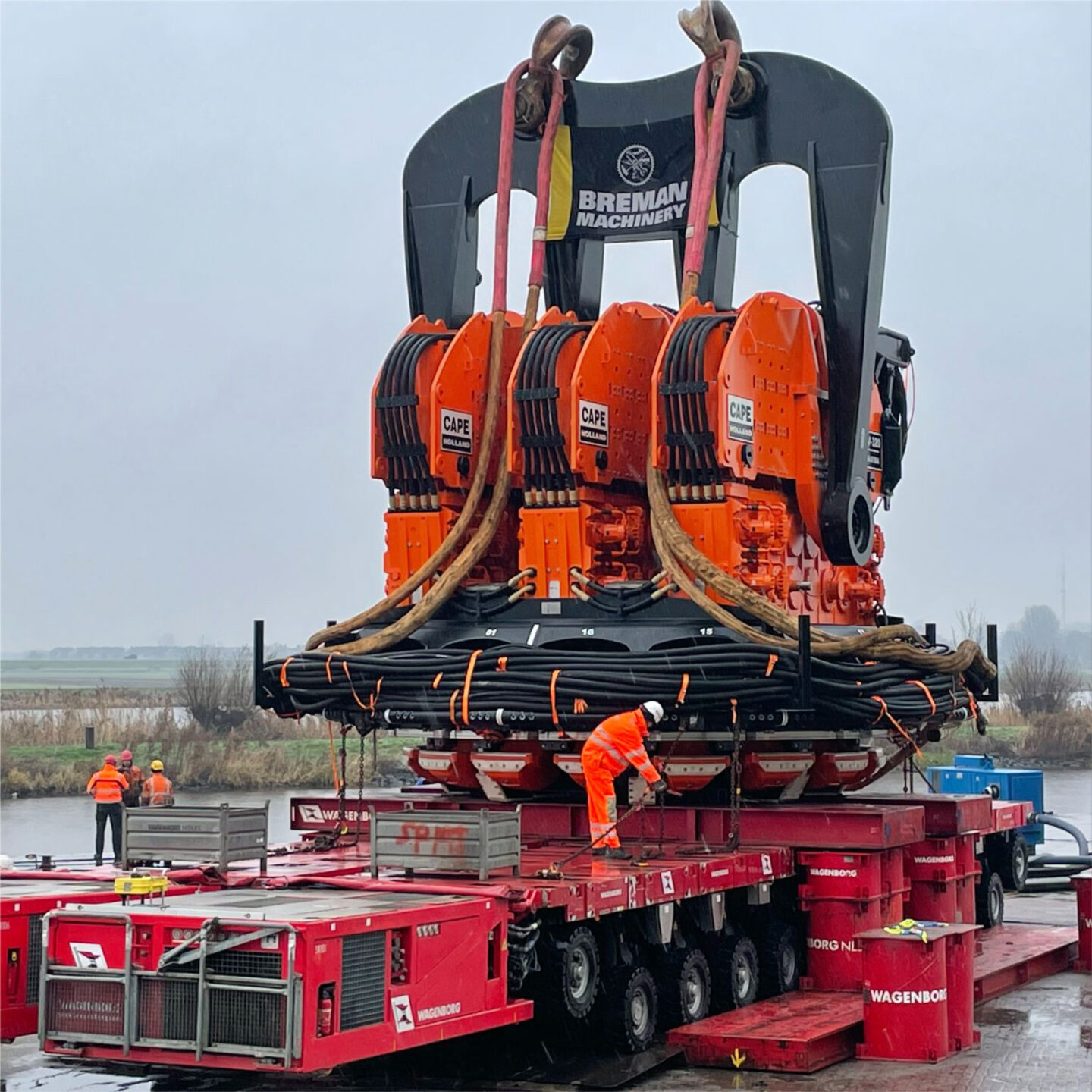 January 2022
The most powerful Vibro Lifting Tool in the world is now fully certified and ready to install offshore monopile foundations! The CAPE VLT was successfully load tested to complete the lifting appliance certification process under Lloyd's Register Code for Lifting Appliances in a Marine Environment (CLAME). The CAPE VLT was subjected to a test load of 1,660 ton.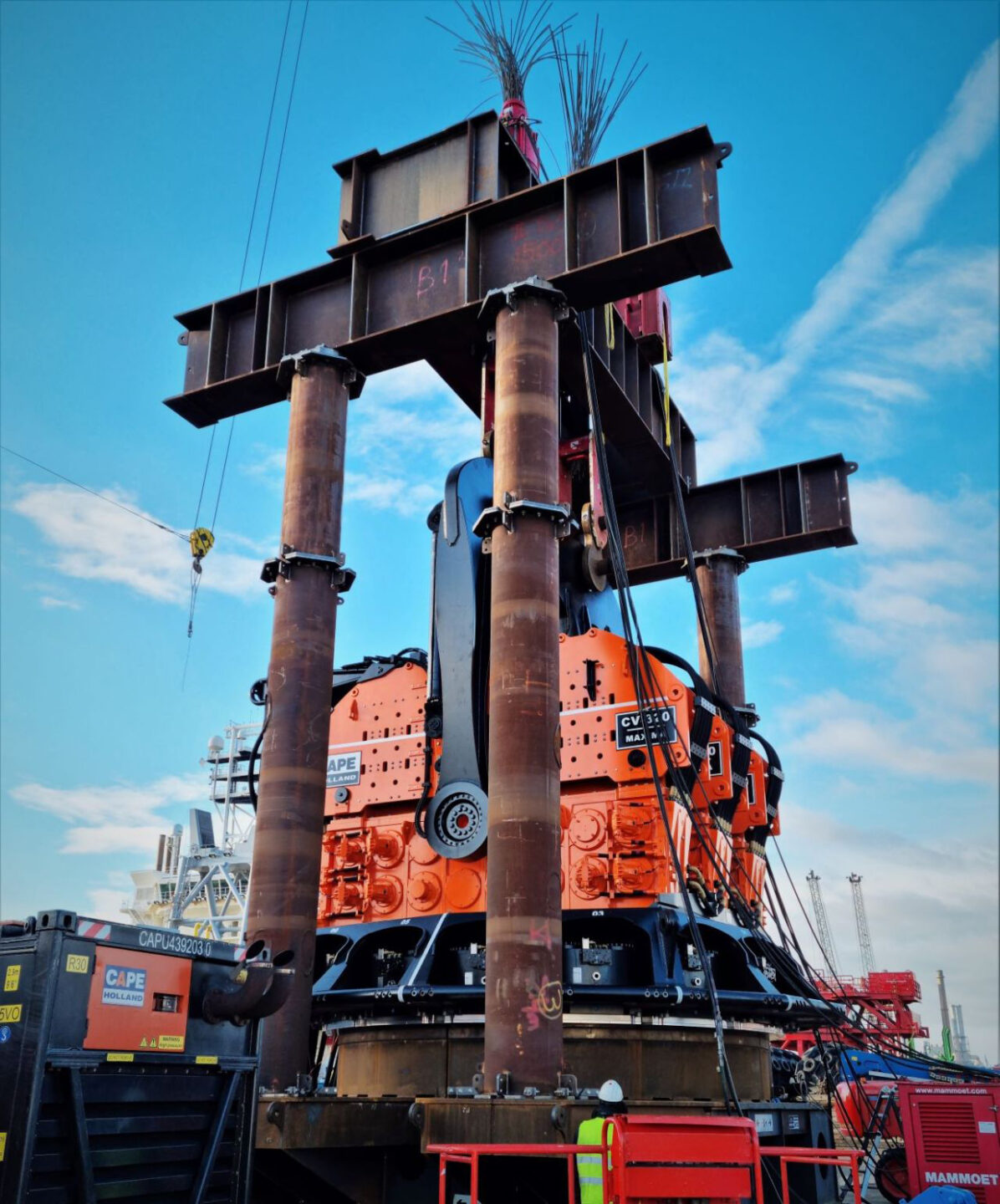 April 2022
CAPE Holland is pleased to share that the CAPE VLT-640 Triple has completed its work at the Kaskasi II Offshore Wind Farm. CAPE Holland is looking back on a performance of the CAPE VLT with no mechanical breakdown of the equipment which was for 90% newly built and contained numerous innovations. For the first time ever, flanged monopiles have been upended, lifted and vibrated with CAPE Holland's patent pending flange clamping system.
VIBRO
LIFTING
TECHNOLOGY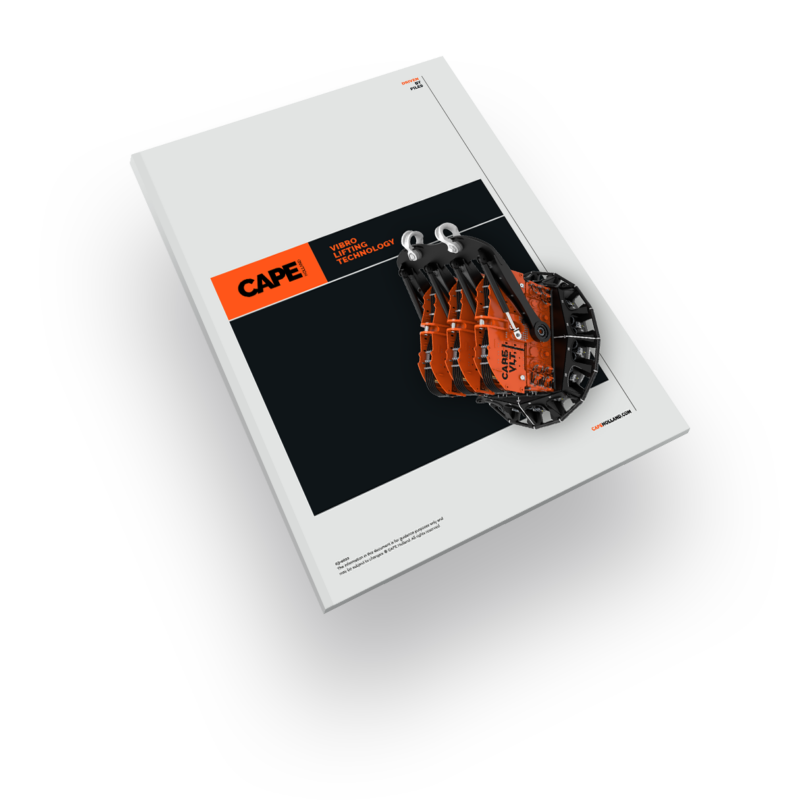 Discover how its unique features will uplift your next project; download the vibro lifting technology guide.
YOU MIGHT BE
INTERESTED IN